Balls and nets
Sport
Asian Champions League 3 economic points in Nekounam's pocket / The chance of steel rise became more prominent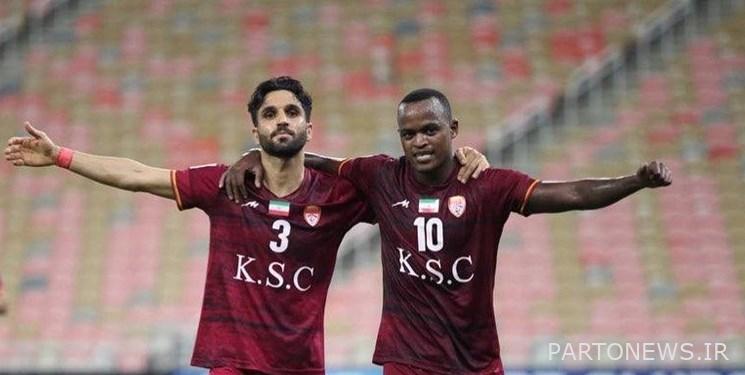 According to the sports correspondent of Fars News Agency, in the first return match of the group stage of the Asian Champions League, the Khuzestan Steel team played against the Turkmen team at the King Abdullah Stadium in Jeddah, which ended in a 1-0 victory for our representative.
With this victory, Khuzestan Steel reached 8 points and was at the top of the Group C table with one more game than Al-Gharafa with 5 points.
Referee: Muhammad Nazmi Nasruddin (Malaysia)
Helps: Muhammad bin Khalil (Malaysia) -Rashid Hakmani (Oman)
yellow card: Goldif from Ahal, Arash Rezavand, Shahab Gardan and Sina Shah Abbasi from Foolad
Red card: Normiradov of Ahal
Flower Ayanda Patosi (39) for Khuzestan Steel
Sensitive moments:
3 minutes
Bohamdan's dangerous shot from behind the penalty area of ​​Ahal went out of the goal with a small difference.
---
5 minutes
Sasan Ansari fired a dangerous shot from six meters into the Ahal area, but the Ahal goalkeeper prevented him from scoring the first goal of the game.
---
39 minutes
Sasan Ansari crushed the opponent's defenders in the penalty area on Heydariyeh's deep pass and then scored a goal with a cross from Patosi to give the African midfielder the first goal of the game.
End of message /
Suggest this for the front page