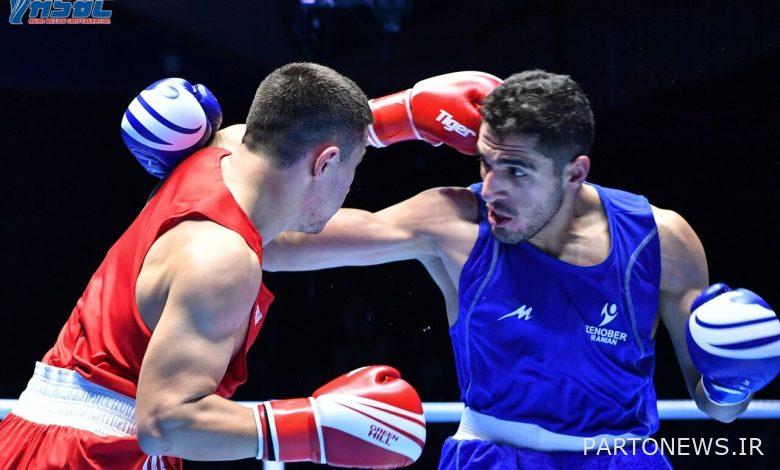 According to IRNA, the Asian Boxing Championship 2022 with the participation of 320 (211 men – 109 women) boxers will start on Tuesday, November 10, in Amman, Jordan, and end on Saturday, November 21.
On the ninth day of this competition and in the semi-final stage today Thursday, Shahin Mousavi will face his Kazakh rival in the 75 kg category.
In his third match and in the semi-final stage, he fought with "Nurakanat Rayis" from Kazakhstan, and despite performing very well against his strong opponent, he was ultimately defeated with a score of 3-0.
In this fight, Mousavi won in the first round by presenting a superior fight 4-1, but despite the good performance of our country's national boxer in the second round, the result was declared 3-2 in favor of the opponent. The third round was followed by the continuation of Mousavi's superiority, but surprisingly, the vote of this round was also announced 4-1 in favor of the Kazakh boxer, so that finally Mousavi was declared the loser with 3-0 unfairness and registered the third bronze medal of Asia in his record. .
The national boxing team is led by Alireza Staki as the head coach and Gholamreza Karimi, Homayoun Amiri, Jassam Delavari, Shahram Fateh and Daniyal Timaji as coaches.