Balls and nets
Sport
Asian Volleyball Championship Iran's solo on the ancient continent / Atai students' painless presence in the semifinals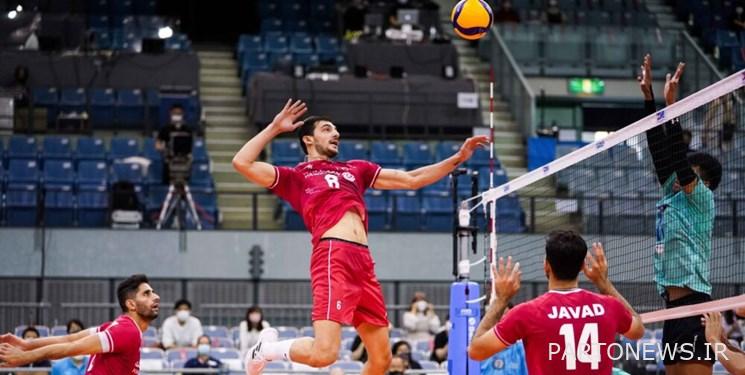 According to the sports reporter of Fars News Agency, the twenty-first round of the Asian Men's Volleyball Championship will be followed today (Friday) by eight matches on the second day of the second round, hosted by Japan and in the city of Chiba.
The national volleyball team of Iran, which had defeated South Korea 3-0 in the first game of this stage yesterday, played against Chinatapie today in the third match of Hall No. 1 at 10:30 Tehran time.
Earlier, the promotion of the two teams of Iran and China-Taipei to the semi-finals and the sum of the top four teams was decided, and this match was a contest of contenders for the top spot in Group F, in which the Iranian national team was at the top of the group.
In this match, the Iranian national volleyball team defeated Chinatapie with authority in three consecutive sets with scores of 25 to 10, 25 to 23 and 25 to 11 to become the opponent of the second team of Group E in the semifinals.
In their previous matches in this competition, the Iranian national volleyball team defeated the teams of Hong Kong, Thailand, Pakistan and China-Taipei 3-0 to reach the semi-finals with five consecutive victories without conceding a single set, and the only team without losing the competition. To be.
Behrouz Ataei, the head coach of the Iranian national volleyball team, used the lineup of Milad Ebadipoor, Saber Kazemi, Amir Hossein Tokhteh, Meysam Salehi, Javad Karimi and Ali Asghar Mojarad in areas 1 to 6 at the beginning of the match, and Mohammad Reza Hazratpour also played as a libero.
In the other match of Group Iran (Group F), the teams of Pakistan and South Korea competed against each other and Rahman Mohammadi Rad's team won 3-0 to put Pakistan in the third place of this group.
In the other match of this stage and from Group E, today the teams of Qatar and China met and the Chinese defeated Qatar 3: 2 to determine their promotion to the top four teams.
Thus, the presence of Iran, China-Taipei and China in the semi-finals has been confirmed so far, and the last quota will be determined after the match between Australia and Japan, while Qatar is also likely to advance and the result of the Australia-Japan match will be decisive. .
End of message /
.