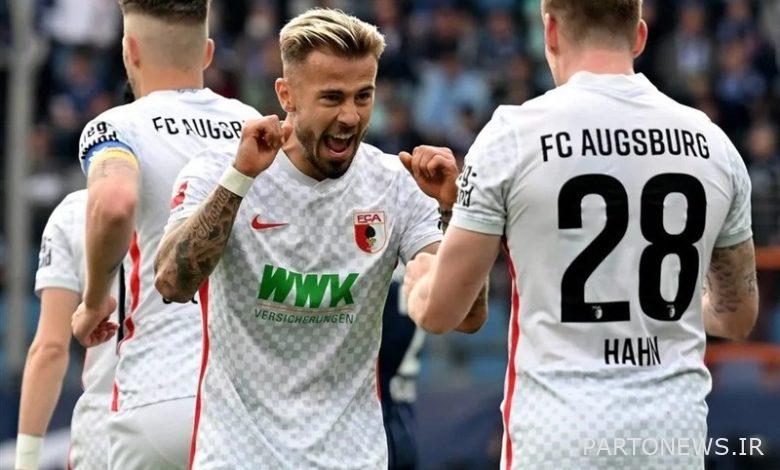 According to Tasnim news agency, in the continuation of the matches of the 30th week of the Bundesliga, today (Sunday) the Augsburg football team played at home to Bochum and defeated its host with a result of 2: 0.
Andre Hahn de's in the 15th minute and Michael Gregoritch in the 43rd minute from the penalty spot scored for Augsburg. With this result, Augsburg gained 35 points and although it is still in the fourth place of the table, it reduced its distance with the 13th place Bochum to one point. Augsburg continued to increase their distance from the relegation zone to 7 points and became more hopeful of survival in the Bundesliga.
In tonight's last Bundesliga match, Hertha Berlin has played against Stuttgart at home at 20:00 Tehran time.
In the Bundesliga standings, Bayern Munich tops the table with 75 points and has won the championship. Dortmund is in second place with 63 points and Bayer Leverkusen is in third place with 55 points.