International
Iran
Ayatollah Sheikh Isa Qasim: Elections in Bahrain are for killing democracy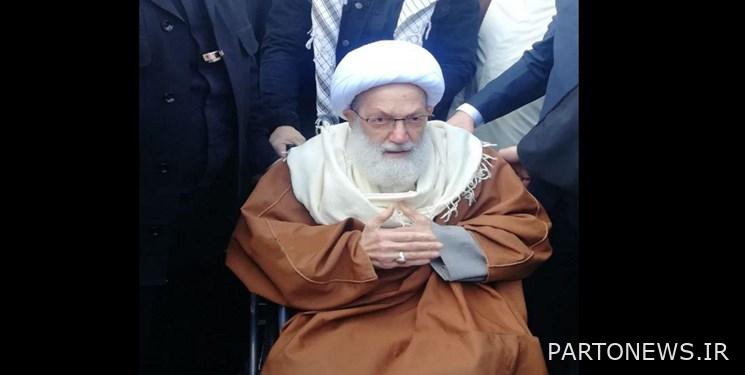 According to the report of Fars International News Agency, Ayatollah Sheikh Isa Qasim, the Shiite leader of Bahrain once again called for a widespread boycott of the parliamentary and municipal elections in this country.
According to the Manama Post website, he wrote: "One of them has said a wrong thing – he just made a mistake and I have nothing to do with his possible intention – that one should participate in the elections to strengthen democracy."
In the continuation of this tweet, it is stated: "In response, it should be said that how is it possible to strengthen democracy in the elections that were originally prepared to destroy it?" An election whose doors are closed to those who seek democracy.
The Shiite leader of Bahrain then emphasized: "The truth is that no participation should take place so that the flow of democracy does not completely disappear and the dictatorship does not become more institutionalized."
He had previously written on his Twitter page: "Elections in Bahrain are only for more tyranny, and the people in this government are only a tool for the government to dominate them completely." Does common sense allow participation in this election?"
On the 22nd of last September (31st of Shahrivar), six communities and opposition political groups in Bahrain announced a joint boycott of the elections that are scheduled to be held on November 12th (21st of November).
The House of Representatives of Bahrain was established by the Constitution of 2002 and consists of forty members who are elected by popular vote, and the last parliamentary elections were held in late 2018.
end of message/
You can edit this article

Suggest this article for the first page