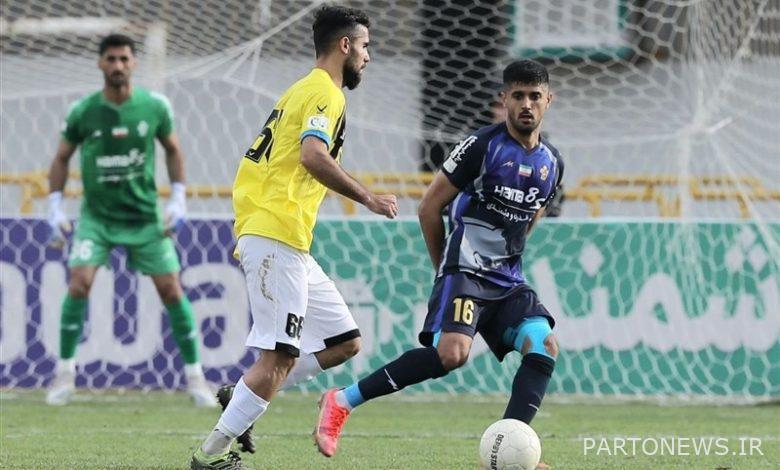 In an interview with the sports reporter of Tasnim news agency, Milad Badragh said about his team's victory against Hawadar: We had not won in the league for a long time and we united to defeat the Hawadar team. They also had good results in the last few games, but thank God we played a good game and finally got three important points. The members of the technical staff had given us the necessary tips about the fans and finally we won a hearty victory.
Regarding Pikan's strange statistics in the offensive line and that they have scored only 11 goals in 25 games, he mentioned: I agree that these statistics are not good, but if we score less goals, it is not the attackers' fault. We practice scoring goals many times in training, but this year we were very unlucky, on the other hand, it is very difficult to score goals in the Iranian Premier League, which is considered a defensive league. It should also be taken into account that in Iranian football, we are facing a shortage of six-point strikers and scorers, and this can be seen in most teams. However, you saw that Ibrahim Salehi converted a dead ball into a goal in a game with a fan.
The defender of Pikan football team said about his team's next game against Sanat Naft Abadan: After the win in the previous game, they are now in high spirits and want to stay in the Premier League no matter what. We have a tough game ahead of us, but we are looking for a win to improve our position in the table.
Regarding which team will win the league this year, Badragh also told Tasnim: It is true that Persepolis is currently in the third place in the table, but I think this team's chances are better than Sepahan and Esteghlal. Persepolis has a high team character and has players who can change the fate of every game.