Balls and nets
Sport
Bana: Our wealth is not like a free ship / The beginning of the French camp from mid-March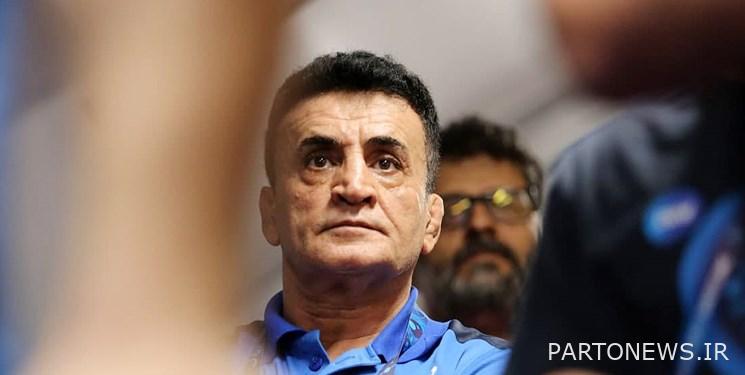 According to Fars News Agency, Mohammad Bana regarding the selection cycle of wrestling, said: "Based on the process that was previously designed, we held the national championship in Zahedan, and today the second stage of the cycle and selection of the Throne Cup will be held." Three athletes will be selected from the national championship and three wrestlers in each weight category from the throne cup competition.
The head coach of our national wrestling team said: "The level of competition was not bad, but our wealth is not like freestyle wrestling." In general, the competitions were good today, especially in the evening, when the competitions were close to each other. There will be five more weight classes tomorrow, which I hope will be good competitions so that we can see very good competitions in the Throne Cup, so that a good team can finally be selected for the World Cup in Serbia and the Asian Games in Hangzhou.
Therefore, in response to the question that the World Cup and the Asian Games will be held at a short distance from each other, your plan is to send two teams and what the technical staff has decided, he noted: Due to the short distance between both events, I think one The athlete can participate in both competitions. Of course, the Asian Games will be held in six Olympic weights, in addition to these 10 wrestlers will be selected for the World Championships.
In response to another question about when the national wrestling team camps will start, he said: "We will not have a camp until the elections are finalized." If the Throne Cup is held in the first decade of March, we will start the camps in the second half of March. In the first program, we are facing the Asian Championship. We have planned several international tournaments for wrestlers to eventually select 6 athletes for the Asian Games and 10 athletes for the World Championships.
"I told the national team coaches to talk to all the coaches. If there is no problem, we should hold the first five weights in one day and the second five weights in another day, because the number of participants is the same," he said. There were not many.
End of message /
Suggest this for the front page
.