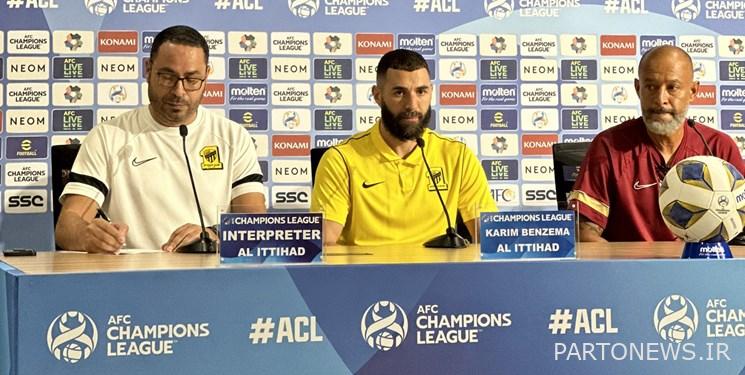 According to Fars news agency, Karim Benzema said in a press conference before the meeting with Almalik in the Asian Champions League: The Asian Champions League is very important. Tomorrow's game is very exciting and important for us.
Al-Ittihad player said: Our team has great players. I am playing the same as I have in all the years I have played football. My playing style in these teams is not different from the past. As I did in Real Madrid, I have a similar task in Ittihad. I defend deep and score goals, just like when I was at Real Madrid. Currently, I am working for the victory of Al-Ittihad and I want to achieve victory and happiness.
Benzema said: "What is important to me is Etihad's championship in the Asian Champions League."
The French star of Al Ittihad said: I am satisfied with my performance in this team, but I believe that I can still help the team more.
In the other game of this group, Sepahan will face Iraq Air Force tomorrow night.
end of message/
You can edit this article

Suggest this article for the first page