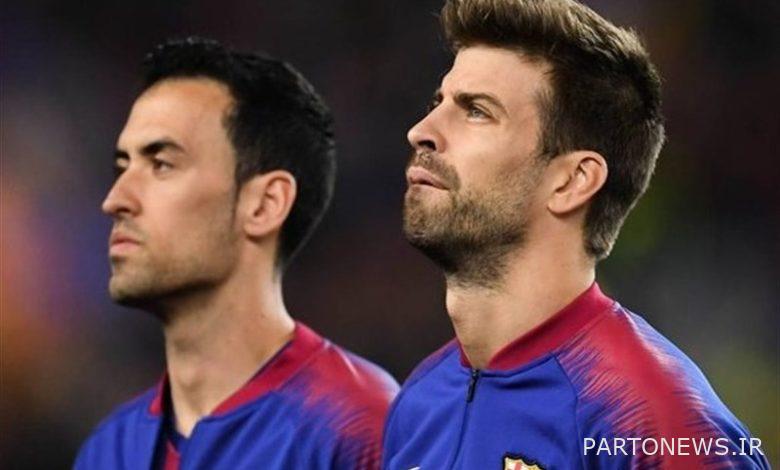 According to Tasnim news agency, "Mundo Deportivo" published in Catalonia reported; Sergio Busquets is expected to meet with the directors of Barcelona today (Tuesday) and there is a possibility that the club will offer to extend his contract by at least one year, while his current contract expires at the end of June 2023. According to this report; The 34-year-old midfielder, who had agreed to reduce his salary during the peak of the Corona epidemic, is once again willing to reduce his salary in order to help the club that is struggling with financial problems.
This Spanish midfielder, who has been a member of Barcelona since 2005 and entered the professional world of football with the same team in 2008, has played 676 games for the Blues and has scored 18 goals and provided 40 assists. During this time, Busquets has helped Barcelona win 30 different trophies, including eight La Liga championships, seven Spanish Copa del Rey championships, and three European Champions League championships.
"Sport" newspaper published in Catalonia also announced; Gerard Pique has agreed to a significant pay cut and will sign a new contract with Barcelona. However, the duration of the contract of this 35-year-old defender will not change and, like before, his contract will be valid until the end of June 2024.
This Spanish defender, who left Manchester United and joined Barcelona in 2008, has played 603 games for Barcelona so far and scored 53 goals and made 13 assists for his teammates. Like Busquets, he has been involved in 30 Barcelona championships, including eight La Liga titles, seven Copa del Rey titles and three Champions League titles.