car
Economical
Car price on Tuesday, November 24, 1401 / Saina's price was ahead of Quick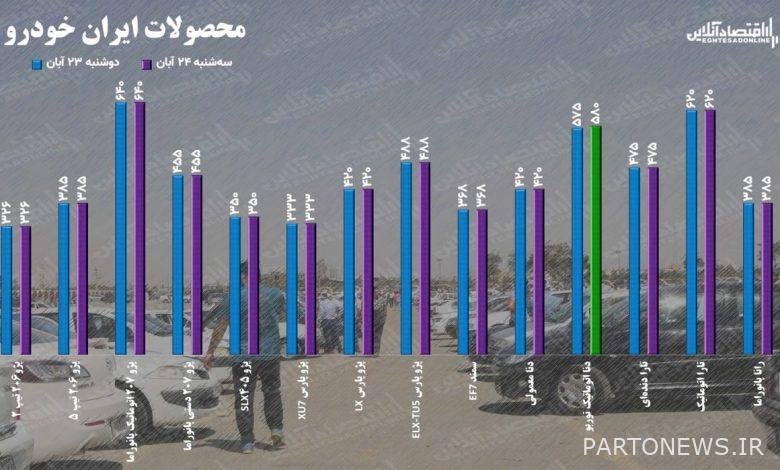 According to the report of Economy Online car service; The car market went through a relatively stable process during Monday's trading, so that it seems that the wave of price increases that has been going on for 2 weeks has intensified and moderated a little. However, experts and activists in this field do not expect much reduction in prices.
The price of Iran Khodro
Peugeot 206 type 2 price 326 million Tomans were traded unchanged in Monday's transactions.
The price of Peugeot 207 automatic panoramic 640 million was announced unchanged.
Samand price EF7 There was no change and 368 million Tomans were registered.
Dena automatic turbo price 5 million increased. With this increase, the price of Dena automatic turbo reached 580 million tomans.
Rana Panorama price 385 million tomans remained unchanged.
Saipa price
Tiba hatchback price It recorded an increase of 1 million tomans. With this increase of 1 million tomans, the price of Tiba hatchback reached 217 million tomans in the open market.
Saina also had a price increase of 1 million. Saina price With this increase, it reached 221 million Tomans.