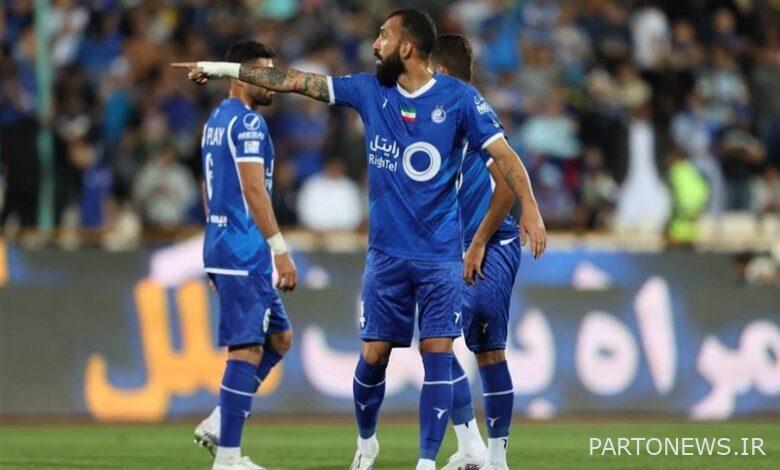 According to the sports reporter of Tasnim news agency, Roozbeh Cheshmi said about Esteghlal's 3-2 victory over Havadar Tehran in the sixth week of the Premier League: We conceded two childish goals, but thank God we returned to the game and won. The technical staff had emphasized that we should not start badly, but this did not happen and we did not start well. The players continued to fight.
Regarding Esteghlal becoming the leader despite a series of problems, he stated: It is too early to talk about becoming the leader because the points are close. We try to get three points every game. If there are problems, it is out of the games. After conceding the second goal, the players were mentally disturbed, but they came back very soon.
The midfielder of Esteghlal, in response to hosting the Blue Poushan outside Tehran, noted: It is the right of the fans and players to play in freedom. The grass of the stadium is better than the last few weeks. It is the right of the fans and the team to play at home.
Regarding the reduction of the contract of Esteghlal players, Cheshmi reminded: This is a family discussion and, God willing, we will have a meeting and it will be resolved.
He said: The fans gave their all, both men and women, if they weren't there, maybe it would be difficult to return to the game and get the three points. I kiss the hands of each and every fan and hope that more capacity will be given to male and female fans. Although the fans were given a small capacity, we had more fun.