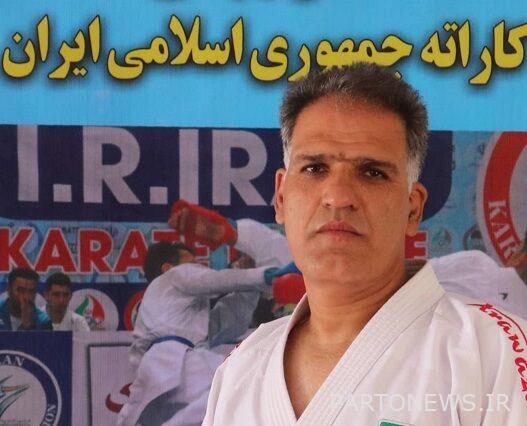 Gholam Ali Heydari In an interview with IRNA on Thursday, he added: "In the previous Olympics, seven medals were distributed in the karate section of the committee and we had a better chance of winning a medal, but in the Brazilian Olympics the competitions are held in only 5 weights and the team and freestyle are eliminated." .
He continued: ایران Iranian deaf people have always participated in the finals of karate competitions and in this period we have a chance to win five medals.
The second stage of the training camp for the deaf men and women karate team started today (February 17) in Arak and Mashhad, respectively. In these camps, 14 male karatekas and 11 female karatekas are present in two sections of kata and committee, and their training will continue until March 27.
Heidari said: فنی The technical committee, considering that there were less than three months left until the start of the competition, ‌ announced that the training should start only with the presence of the top 10 people in the five world championships, but the technical staff considered that some capable athletes might For some reason, they lost the chance to participate in the World Championships, invited five well-known athletes to the first stage of the training camp, and the camp was scheduled to be attended by 15 people.
He continued: نخست The first camp started on the 10th of Bahman in Arak, but unfortunately in the entrance test, 2 athletes had coronary and the camp started with the presence of 13 athletes and continued until the 20th of Bahman.
Heidari said: ‌ To achieve full readiness, we requested to hold 7 stages of the camp, and from today, the second stage of the camp and exercises will begin.
"The statistical population of deaf karatekas is very limited," he said. Army to be invited. So when they are invited to the camp, they are almost technically and physically fit.
He added that a total of 5 karatekas will be sent to the Brazilian Olympics in five weights: Athletes may be injured or involved with the corona, and there must be a reserve athlete in all five weights.
The coach said that we won three finalists and three gold medals in the 2013 Olympics in Bulgaria and 2017 in Turkey: "As I said, we are among the contenders and we all try to leave Brazil with colorful medals in the staff and athletes."
The 24th Olympic Games, hosted by Brazil, will begin on May 1, 1401.