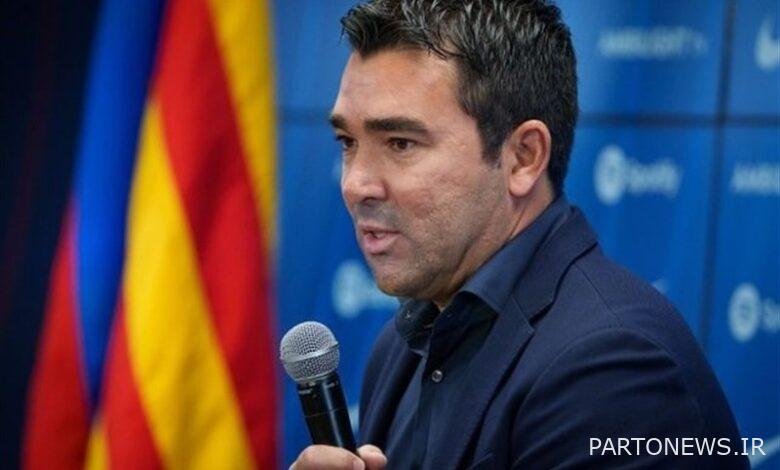 According to Tasnim news agency, Deco, who recently succeeded Matteo Alemani and was officially introduced today (Wednesday) in a special ceremony as the new sports director of the Barcelona football team, said in his introduction ceremony: I am excited and happy. The sports structure is very beautiful on paper, but the important thing is the work and daily effort. Nothing happens by accident.
In another part of his speech, he stated: Historical players like Pique, Busquets and Alba left the Barcelona club and replacing them is not an easy task, but we are on the right path. We need time and calm to shape the team and Xavi gives us that. He is a great coach and I am very happy that he came to the club.
The sports director of the Barcelona football team stated: My idea of ​​football has always been a slice of Barcelona. Winning well with possession throughout the game and having high level players with different abilities. When I go to watch a game, I like to see high level players.
Deco also mentioned about Xavi's contract extension: "When we talk about football, we understand each other very well." Xavi has achieved coaching continuity. We have not given anything to Xavi and his contract will be extended. Yamal and Baldeh are our two very important players and we will extend their contracts as well.
In the end, he said about the possibility of finalizing the two loan purchases of this club: There is no purchase clause in the contracts of Cancelo and Felix, and their contract is a one-year loan. However, it depends on their performance. If they perform at a good level, we will try to keep them in the club. We are considering this issue, but it is not what is being discussed today.