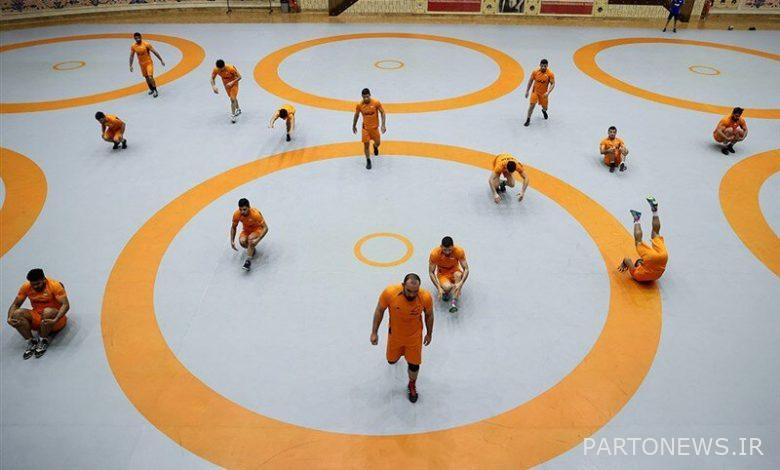 According to Mehr reporter, our country's wrestling federation, as the helmsman of one of Iran's most proud sports disciplines in the world and Olympic arenas, has always been associated with financial problems, and these pressures have doubled with the recent fluctuations in currency prices.
In this regard, Ebrahim Mehraban, the secretary of the wrestling federation, told Mehr reporter about this big and important problem and the difficulties of the federation to solve the financial problems: Undoubtedly, the current financial conditions of the federation is one of the main concerns that we are still struggling with. Unfortunately, the fluctuation of currency prices and the number of expeditions of the wrestling federation as the guardian of the two medal-winning disciplines of freestyle wrestling and freestyle wrestling in different age groups have aggravated this issue.
Pointing out that sending national teams is very expensive for the federation, he said: Actually, we are two federations; That is, the Open Wrestling Federation and the French Wrestling Federation, each of which has different delegations from the junior to adult categories. Of course, the head of the wrestling federation, with all the financial shortcomings, is trying with all his might not to let any of the useful and productive tournaments for the country's wrestling be lost. But the situation will be more difficult for us, because our eyes are on the future and on the 2024 Olympics in Paris. I just hope that the youth and the future builders of our country's wrestling can take full advantage of the opportunities that are provided to them with difficulty and financial pressures and successfully walk the correct and constructive path to the championship.
Mehraban also mentioned the sending of the selected Iranian wrestling team to the Yarigin Cup in Russia and added: This international arena is considered one of the useful and productive tournaments that was considered by the Azad wrestling technical staff. These competitions can be very effective in identifying existing potential and technical staff plans. As a result, it should be said that these matches are technically very important for the technical staff of the national team and the wrestlers on the expedition.
In the end, the secretary of the wrestling federation pointed out: The national championship tournament of the first stage of the selection of the national team was held recently, and some of the best wrestlers of this tournament were selected to participate in the Takhti Cup. Also, the top players who can prove themselves to the technical staff in the upcoming fields will also be sent to the Asian Championship which will be held in India in April. Next, any of the wrestlers who can perform well in this direction, can attract the opinion of the technical staff to participate in next year's important competitions.