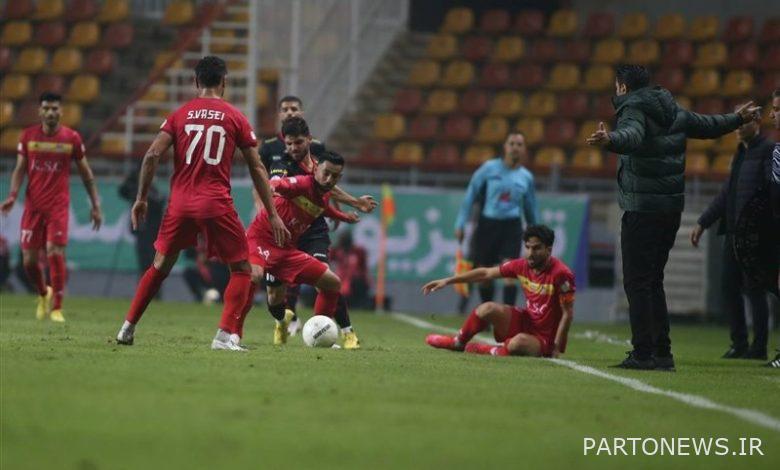 According to the sports reporter of Tasnim news agency, the match between Khuzestan and Persepolis teams that ended with the victory of the hosts; There were many controversies and conflicts. The events and circumstances that finally led to the dismissal of Javad Nekonam from the bench of the Foulad team.
The supervisor of this game will send his report about the events of this match to the competition committee of the league today (Saturday) and if necessary, these reports will also be sent to the disciplinary committee.
Follow-ups show that in the report of the observers of the match, the repeated protest of the technical staff of Foulad and Javad Nekonam to the referee, as well as the presence of a number of members of the base teams and leaders of the club in the stadium are mentioned among the main issues.
At the beginning of the match, the match supervisor warned Javad Nekonam about wearing black clothes and his shirt being the same color as Persepolis, which led to an argument between the parties. In between the two halves, Nekonam protested to the match supervisors in protest of throwing out the leaders of the Foulad team from behind the bench of this team, which led to the coach receiving his first yellow card.
Another issue discussed in the meeting between Foulad and Persepolis; The statement of the Ahvazi team is after the match between the two teams, where it was claimed that Yahya Golmohammadi insulted the Foulad team after the final whistle. In the report submitted to the league organization, however, this is not mentioned.