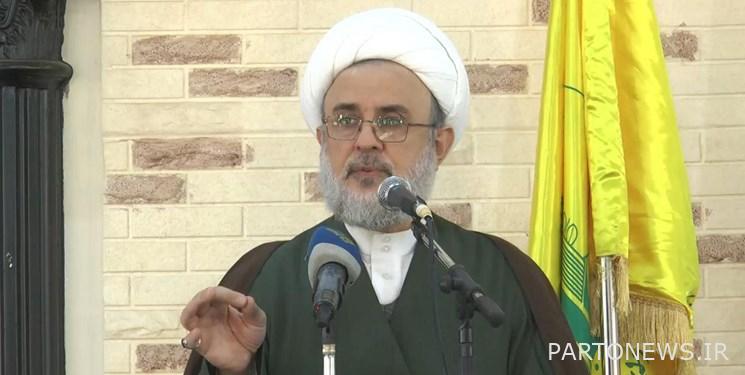 According to the report of the international group of Fars news agency, Sheikh "Nabil Qawouq", a member of the central council of the Lebanese Hezbollah movement, emphasized the necessity of reaching a national agreement and electing a president.
Lebanon has been facing a presidential vacancy since November 8 of last year following the end of the presidency of Michel Aoun, and despite holding several meetings, the country's parliament has not yet succeeded in electing a consensus president.
Pointing to the necessity of a national agreement to save the country at the financial, economic, social and vital levels, Sheikh Qavuq said: "The group that was looking for a challenge and confrontation has reached a dead end, and this is the cause of their tension, despair and cries; We are eager to reach a near future in which political openings will take place and the pain and suffering of the Lebanese nation will be reduced and the election of the president will be closer.
According to the network report Al-ManarThis member of the Hezbollah movement also said in response to the decision of the European Parliament regarding the remaining of Syrian refugees in Lebanon: "The decision of the European Union is an insult to the sovereignty and dignity of Lebanon and a real threat to its stability and national unity."
He added that Lebanon is not required to implement European recommendations and it is in Lebanon's interest to talk with the Syrian government as soon as possible to find a way to solve the refugee crisis.
end of message/m
You can edit this article

Suggest this article for the first page