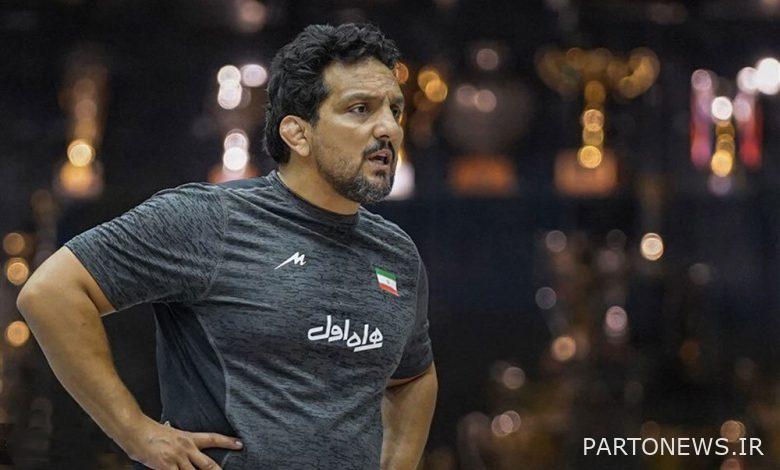 According to Mehr News Agency, Pejman Dorostkar, the head coach of the national freestyle wrestling team, who is closely watching the national championships in Gorgan, said after the end of the first five weight classes: The point, and the point that all experts acknowledged, was that in the last two decades, national championships had not been held with such a level and enthusiasm.
He added: "I think the selection cycle of the national team and creating a path for wrestlers to reach the national team runner-up had made the competitions very good and close."
Referring to the brilliance of young wrestlers, Drastkar added: "I must say that good days are waiting for the country's wrestling, because the performance of very young wrestlers in these competitions gave us hope for a better future, and with the plans for camps and dispatches to If there are different tournaments, the wrestlers will definitely be at a higher level in terms of technique and physical fitness.
The head coach of the national team told the website of the Wrestling Federation: "Considering that the selected cycle of wrestling is based on justice, we saw good wrestling and the participants were highly motivated." No matter how much this movement continues, it is in the interest of the Iranian ship.
Drastkar added: "No wrestling is disappointed to reach the national team, and this has motivated them." A wrestler can lose even ten to zero, but he is motivated that he will still have a chance. Especially in this cycle, every wrestler, regardless of his name, can reach the national team runner-up by showing his abilities and capabilities.
In the end, the head coach of the national freestyle wrestling team said about the decision of the technical staff about the weight of 57 kg: Atari did not reach the weight and was eliminated from the competition according to the rules. Given that the tournament is a national team selection, the technical committee decided that the second person from this position in the table would wrestle with a believer so that the top person would be selected as the national team player.
.