Balls and nets
Sport
Hosseini: We expect the club to do its job properly / nothing was done to eliminate the magpies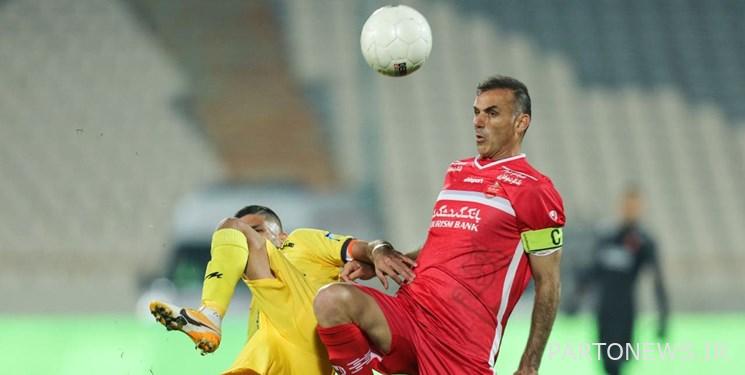 According to Fars News Agency from Esfahan, Seyed Jalal Hosseini, after Persepolis 3-0 victory over Zobahan in the round of 16 of the National Cup, said: "Thank God, playing in the National Cup against Zobahan in Isfahan was a difficult task, but we played very well and got a very good result."
Regarding Golmohammadi's complaints about the condition of Persepolis players, he said: "I have always said that, unfortunately, our condition is not good." The kids are doing their best, but we expect the club to do the right thing and do its job. Unfortunately, the children have been forgotten. I hope that in these five days and before the end of the half-season, things will go well. Persepolis players have needs that I hope will be met.
Regarding his wish for the whites and Esteghlal after their elimination from the Asian Champions League and the two Iranian teams present in this competition, Sepahan and Foolad, the captain of Persepolis replied: It is no longer possible to wish for Persepolis and Esteghlal. Under these circumstances, nothing can be done for these two teams. I hope that Sepahan and Foolad are successful, they must do their best, and the officials must at least help these two teams to defend Asia in the name of Iran. Esteghlal and Persepolis were easily eliminated. Nobody cares. You will see the same trend in the coming years.
Hosseini added: "Unfortunately, our problem is that we are constantly blaming this and that. Everyone is to blame in this situation. The club, the football federation, the Ministry of Sports are all to blame and they should have planned for the Champions League." Six months ago, everyone knew that the two teams were going to be eliminated from Asia, but they did nothing and just fought. Everyone was interviewed, but it does not cure any pain.
Regarding the claim of Bijan Zolfagharansab, the chairman of the board of directors of Persepolis, that this team will be 100% present in Asia this year, he replied: Believe me, I do not know anything. We just know that nothing is in place.
The captain of Persepolis said about the condition of the field of Fooladshahr stadium: ‌ This field is very bad. If we want to say something, everyone is interviewed, not only in Fooladshahr but also in many other cities. We make no effort to have good land, at least for next year. The same routine is next year.
End of message /
Suggest this for the front page
.