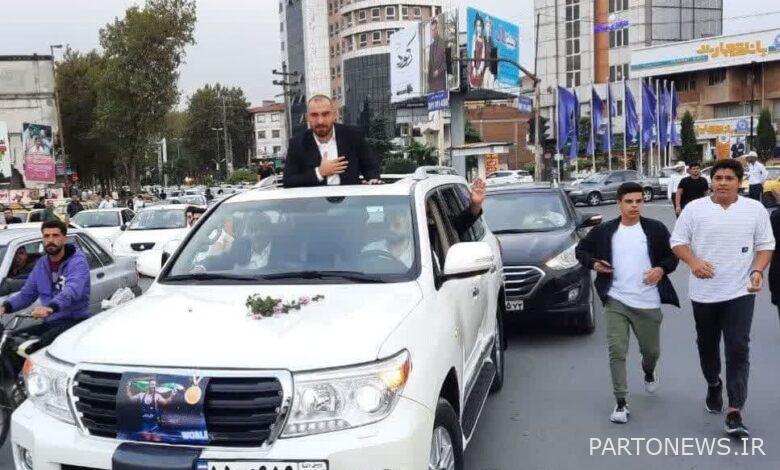 According to the reporter of Mehr, the sports people of Amol city love Amir Hossein Zare, the national freestyle wrestler of Iran heavy weight after winning two gold medals at the World Championships in Serbia and the Asian Games in China on the way back He was warmly welcomed to his hometown.
Amir Hossein Zare Tuesday evening On the sidelines At the welcoming ceremony, he said: I thank the enthusiastic people for the magnificent welcome they held, this is a memorable welcome. and memory exciting Was.
The holder of the gold medal of the World Freestyle Wrestling Championships and the Asian Games of China by donating two valuable medals of the World Championships of Serbia and the Asian Games Hangzhou China notified Astan Quds Razavi Museum and say: before dispatch I had vowed to the world championships In case of Winning their medal like last year to this bright place Holiness donate Veta The next few days with the family M I will do it.