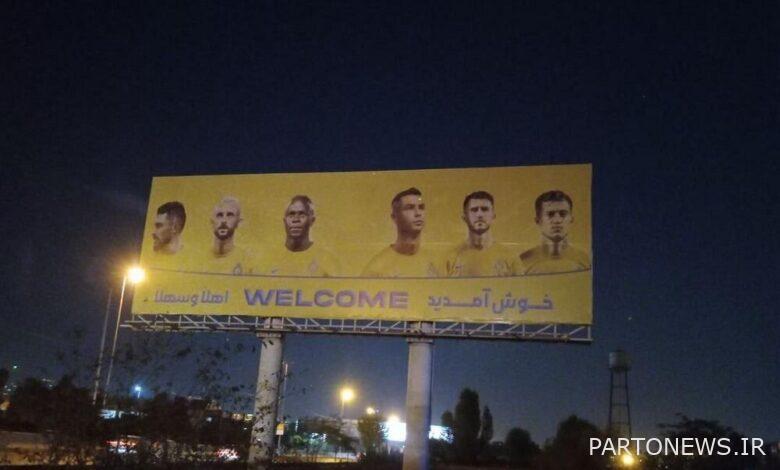 According to Mehr News Agency and quoted from the website of Persepolis Club, in cooperation with Greater Tehran Municipality and allocating a number of city billboards, Persepolis Club started installing banners related to the game with Al-Nasr from the first day of the Asian Champions League. Welcoming the Saudi Al-Nasr football caravan, pictures of the Persepolis football team members and announcing the match are some of the themes used in these banners.
According to Mehr reporter, the meeting between Persepolis and Nasr Arabia football teams will be held at Azadi Stadium without spectators at 21:30 on Tuesday, 28 September.
The violation of Persepolis club by publishing a post in the 2020 season of the Asian Champions League was met with a fine by the Asian Football Confederation, which banned one meeting of this club from the presence of its fans, so that no fan in Iran has the chance to watch the game of stars like Ronaldo, Mane, etc.