International
Middle East
Iranian Ambassador to Britain: The road to security and prosperity in the region does not pass through London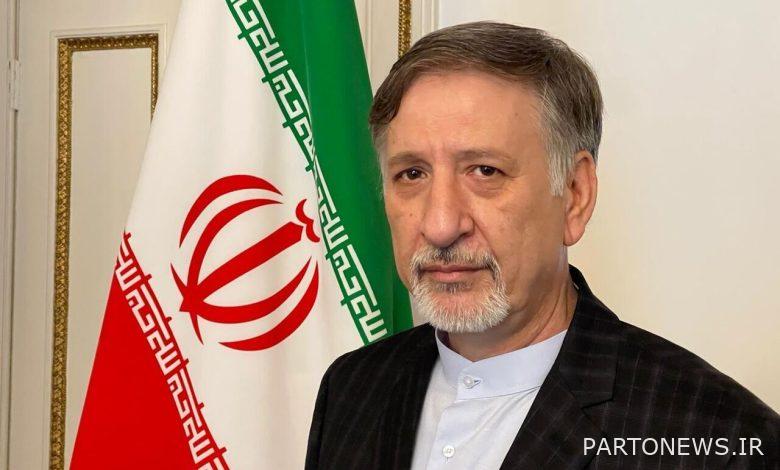 According to IRNA on Tuesday, Mohsen Baharvand posted a note on his Instagram page: "It is unfortunate that some Arab countries ignore Iran's open arms for negotiation, dialogue and respectful neighborly policy, and issue a statement in London against the great and powerful Iran." کردن. The path to security, friendship and prosperity in the region passes not through London but through Tehran with the participation of all countries in the region.
He added: "They and Britain have asked Iran to seize the last chance and advance the nuclear deal, not to interfere in the affairs of others, not to engage in destructive activities, and such general and vague statements." Iran has been making the same demands of these countries and Britain for years.
The ambassador of our country stated that "first we should sit down and calculate on the ground based on the reality who are the most unwarranted interference and destructive activities in our region" and added: "We extend our friendship to our neighbors and invite them We have been engaged in constructive dialogue to clarify these mutual expectations and to place them in a clear diplomatic framework and to resolve them peacefully through joint efforts.
He added: "But it seems that the policy and ability of some is just to escape from meaningful interaction and distance from real friends and religious brothers and to make general, vague and non-diplomatic statements in the shadow of divisive and profiteers."
The foreign ministers of the Gulf Cooperation Council (GCC) member states made anti-Iranian allegations in a statement issued Monday evening.
The British Foreign Secretary and the Gulf Cooperation Council announced in a statement issued Monday evening that they had reached an agreement on "strategic partnerships".
The statement came after a one-day meeting of British Foreign Secretary and Gulf Cooperation Council members in the Chongqing neighborhood of Kent in the southeast of the United Kingdom, and parts of it contained allegations against Iran.
The British and Arab foreign ministers hailed the lifting of sanctions talks in Vienna between Iran and the P5 + 1 as a "last chance" to restore security in the region and avoid escalating nuclear tensions.
"The ministers called on Iran to seize the current diplomatic opportunity to revive the BRICS (Joint Action Plan) in order to avoid bringing the region and the international community into crisis," the statement said in part.
Meanwhile, the Islamic Republic of Iran, in spite of the benevolent gestures of the West, with a serious will to revive the agreements and commitments of 1394, has entered into negotiations with the participants of Borjam and emphasizes that if the other parties show their will, it is possible to reach an agreement. I will provide speed.
.