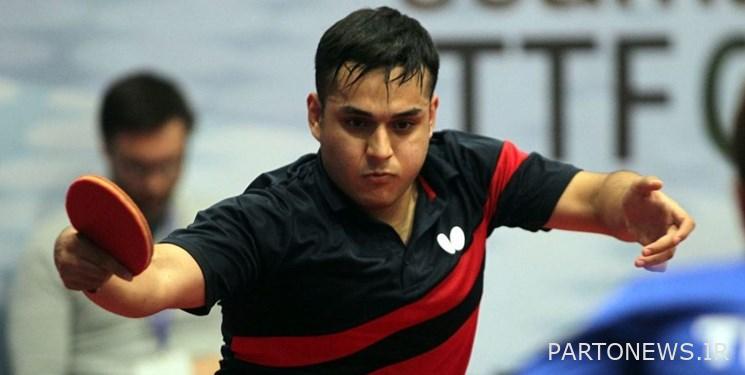 According to Fars news agency, in the framework of the 2023 Feder Turkey table tennis tournament, Iran's national ping pong player Amirhossein Hedaei reached the semi-finals after defeating opponents from France, Luxembourg, Croatia and Chinese Taipei.
In the semi-final stage, Hedayi faced Andreas Lonko from Austria and in a tough and breathtaking game, he defeated this European player with a score of 3:1 and won the joint bronze medal of this competition.
Hedai won the first hand of this match with the result of 11-9. The second half of this game ended with the result of 11:7 in favor of the Austrian opponent. In the third hand of this match, it was this European player who won the field with the result of 11:4. In the fourth hand, Hedayi could not overcome this strong opponent and lost the game with the result of 11:5, so that he lost the match with a total result of 3:1 and failed to reach the finals of the Turkish Feeder tournament.
This is Iran's first table tennis medal for adults in the world arena in 1402, and Amirhossein Hedaei will climb the new ranking of the World Federation by achieving this result, which will help Iran's ping pong in obtaining a quota for the 2024 Paris Olympics team. did
end of message/
You can edit this article

Suggest this article for the first page