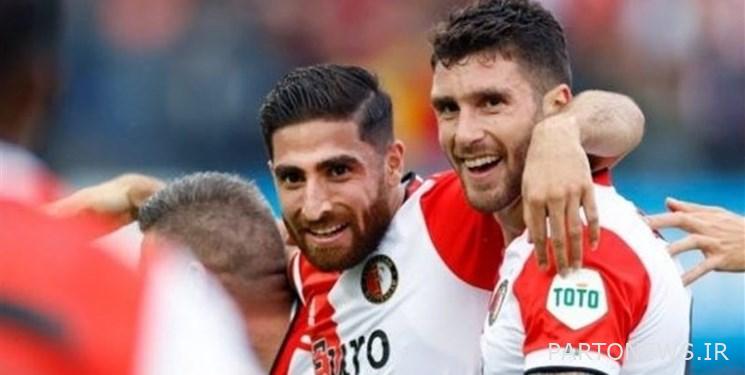 According to Fars News Agency, ‌ Tomorrow night, in the framework of the fourth week of the European Conference League, the Feyenoord football team is the guest of the Berlin Union. They will fly to Germany today, in which Feyenoord released an interesting film.
Feyenoord Club released an interesting film entitled "We are on the way to Berlin" and revealed the car ride of Feyenoord players with Alireza Jahanbakhsh.
Four Feyenoord players used cars inside the club to get to the club bus to create an interesting moment before the trip to Germany.
Watch the video below.
End of message /
Suggest this for the front page
.