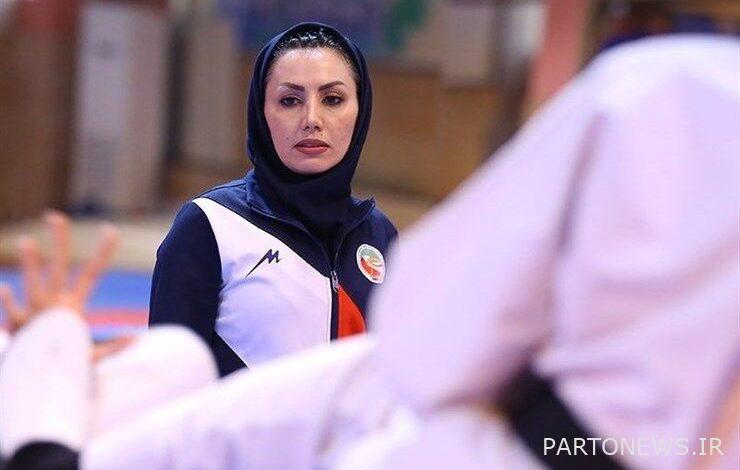 According to IRNA; The sixth meeting of the technical committee to review the performance of Taekwondo in the Tokyo Olympics this morning (Saturday) with the presence of Seyed Mohammad Poladgar, President and Majid Nairi, Secretary of the Federation, Asghar Rahimi, Sirous Rezaei, Hossein Ali Nazari, Zahra Sarvi and Seyed Nemat Khalifa, members of the committee and Arash Farhadian, President National teams were held.
After the reviews and conclusions, Kamrani remained as the head coach of the women's national taekwondo team, and Azam Dorsti was added to the staff as a coach.
The job description of the national team manager was also on the agenda of the meeting, the generals of which were approved by the members.
The technical committee of the Taekwondo Federation met after the very poor performance of Iran's taekwondo team at the Tokyo Olympics to find a way to free Iranian taekwondo from the defeats of recent years.
After holding several meetings of the technical committee and also holding meetings with the champions and coaches of this field, "Fariborz Askari" first remained in his position despite the failure of his team in Tokyo so that he could continue to be the head coach of the men's team. However, from now on, the technical director is supposed to be in charge of the men's technical staff. Asghar Rahimi is the technical director of the team, who has also demanded full authority. Of course, at first it was thought that "Hadi Saei" was the technical director, but he did not accept this post.
Today's technical committee meetings continued while Kamrani was retained and Azam Dorsti was added to the technical staff after years of brilliant performance in the national base teams.
With a little research in the meetings that the technical committee held with the officials of the federation, we find well that from the very beginning, the federations did not make a decision to change and these meetings were without outcome.
A member of the technical committee told IRNA in this regard: "The retention of the head coaches of the men's and women's teams was finalized a few weeks ago, and the collective opinions of the members of the technical committee could not change their opinions."
The person who asked not to be named in the conversation said: "I think there were no exit sessions and with these conditions and the decisions that were taken, I hope that bitter defeats are not waiting for Iranian taekwondo in the leading important competitions."
.