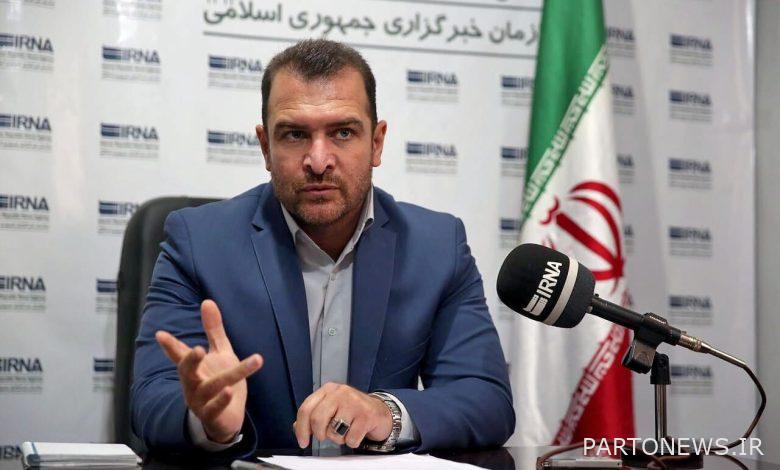 "Mohammad Taher Azimi Fafi" in an interview with IRNA on Thursday; He added: "The most important project that Omid Entrepreneurship Fund was able to revive last year was 23 closed and stagnant fish farms in Darian village, which provided direct employment to 47 young people in the village and was introduced as a brand in the country."
He stated: In this great plan; The fund not only paid for the facilities but also involved itself in solving other problems such as electricity supply to the fish ponds of Darian village, which not only activated the stagnant units but also prevented the migration of the villagers and caused their reverse migration to the village. Took.
This year, we have targeted the revitalization of 40 stagnant and semi-active units in Kermanshah province
Azimi-Fashi described the revival movement plan as one of the important programs and tasks of the Omid Entrepreneur Fund in 1401 and said: "This fund aims to revive one thousand stagnant, semi-active and closed units in the country, ie 2 stagnant units for each city." Semi-active is planned to take action to revive them.
The director of Omid Entrepreneurship Fund of Kermanshah province added: "This fund aims to revive 40 stagnant and closed units in Kermanshah due to the province's need for job creation, and so far 6 units have been identified and are in the process of obtaining guarantees. We hope to To achieve this important goal.
Azimi-Fashi explained: In order to support the rehabilitated units; Omid Entrepreneurship Fund monitors the process of carrying out the activities of the units until the stabilization of employment after regular payment of facilities with the Support Consulting Working Group. Owners of revitalized units with very low open deposits can again receive facilities from this fund to support the sustainability of the project.
He also explained: "Because the facilities of the Omid Entrepreneurship Fund are cheap and cheap to prevent the spread of money; The Central Bank has approved the instructions for the payment of facilities with a high figure in the form of "LC", and for this reason, money is given to companies that the applicant introduces to buy the equipment and tools he needs, and this in order to create real employment without waste. Money went and careful monitoring of the plan.
Kermanshah province with a population of more than 2 million people has more than a thousand production and industrial units with more than 30,000 jobs.