Balls and nets
Sport
Masjed Soleiman and Peykan Oil Game Margin | Strange move of a Persepolis player after scoring / intellectual protest to his players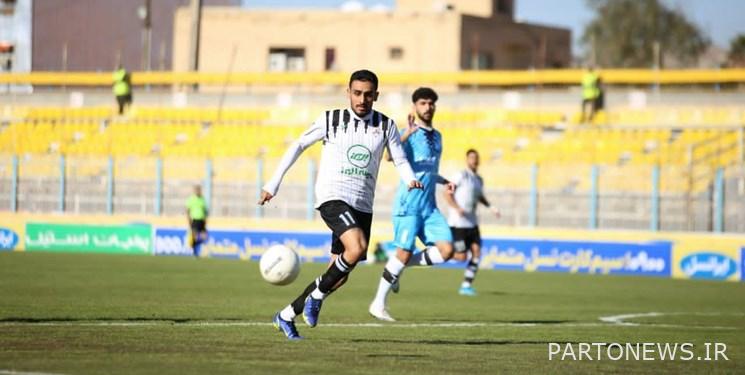 According to Fars News Agency from Khuzestan, Arya Sadeghi Hassanvand, the goalkeeper of Masjed Soleiman Naft team, went to the field for the first time in an official match for this team, and in the absence of Ali Mohsenzadeh, Masoud Pourmohammad was included in the list of Masjed Soleimani as a reserve goalkeeper.
* Hedayat Yazdi, CEO, and Dariush Hassanpour, member of the board of directors of the Oil Club, watched the match at the stadium.
* Amir Roustaei, who has played for Persepolis and Peykan, showed hiss after scoring the first goal of Masjed Soleyman Oil in the 46th minute, but without being happy, he picked up the ball from Peykan's goal and placed it in the middle of the field.
* In the 55th minute, Mehdi Ahmadi fell to the ground inside the Peykan penalty area, but the non-announcement of the penalty was accompanied by a strong protest from Masjed Soleyman Oil staff to Reza Adel.
* The poor performance of Naft defenders in the 83rd minute on the move of Gholamreza Sabet Imani, who finally went to the corner with the reaction of Aria Sadeghi, caused Mahmoud Fekri to protest from the platforms.
* This match ended with a two-on-one victory over the students of Seyed Mojtaba Hosseini.
End of message /
Suggest this for the front page
.