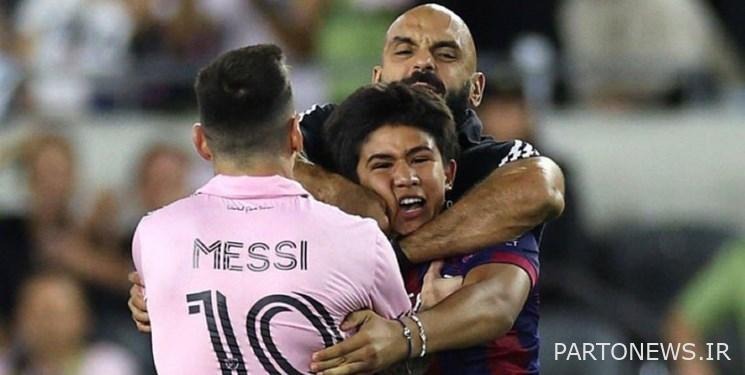 According to Fars news agency, Yasin Chuko, a former member of the US Navy, Lionel Messi's bodyguard, the winner of 7 Ballon d'Or for the best player in the world, once again caused controversy in Inter Miami.
Lionel Messi shined in his team's match with Inter Miami against Los Angeles today and gave 2 assists so that his team won 3-1.
Messi's bodyguard caused controversy again in today's game. This former American army, who participated in operations in Afghanistan and Iraq, had a violent encounter with the teenager Jimmy Jump, who tried to hug Messi.
Messi's bodyguard's violent encounter with Jimmy Jump has become the subject of virtual users, and many users and fans of Messi criticized this action of Messi's bodyguard.
One of the users wrote: Messi's bodyguard has confused the football field with the battlefield and is ready to kill!
Other users also condemned this action of Messi's bodyguard.
end of message/
You can edit this article

Suggest this article for the first page