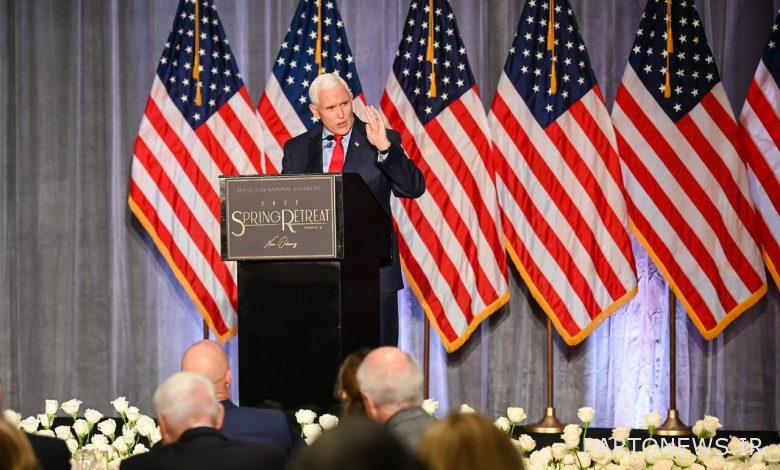 "We do not need to boycott Russian (pleasure) boats, we need to boycott their tankers," Pence tweeted, according to IRNA on Saturday.
"As a member of the party that won the Cold War, we must send a heartfelt message that 'Putin must pay the price,'" Pence tweeted.
"Republicans know that the free world must do everything we can; With the exception of sending troops to end the Russian invasion of Ukraine and to enable the Ukrainians to defend their freedom, Putin understands only the (word) of force.
"We must call on this administration to immediately increase military spending, arm the Ukrainians with deadly weapons, boycott all Russian financial institutions, all global exports of Russian oil, and authorize oil and gas exploration in the United States," Pence said. Resume.
NATO support
In another part of the series, Mike Pence tweets: Ask those who blame NATO for Russia's invasion of Ukraine; Where would our friends be in Eastern Europe today if there was no NATO? Where would Russian tanks be today if NATO had not expanded the borders of freedom?
Mike Pence was the 48th Vice President of the United States during Donald Trump's presidency from 2017 to 2021.
According to IRNA, Russian President Vladimir Putin on Monday (February 21st) criticized the West for not paying attention to Moscow's security concerns and announced that his country recognizes the independence of the Donetsk and Luhansk republics and signs cooperation and friendship agreements with the heads of the Kremlin. These republics signed.
In a speech on Russian national television on the morning of Thursday (February 24th), Putin announced military action in Donbas and called on Ukrainian forces to lay down their weapons and go home.
As the fire of war continues, the flood of global reactions to the event continues, and diplomatic pressure and international threats and sanctions against Russia are increasing.
** 1302 **