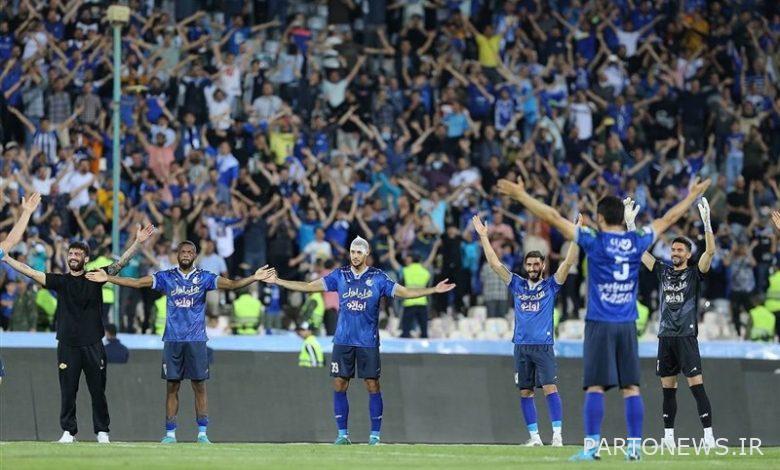 In an interview with Tasnim sports reporter, Mohammad Momeni said about the continuation of Esteghlal's invincibility after a goalless draw against Arak Aluminum in the 28th week of the Premier League: "The club's program was to win the championship in terms of management and technology, which many They doubted it. Esteghlal has the best defensive line with 10 goals conceded and has one of the best offensive lines in the league. This shows the proper planning of the staff, the efforts of the players, as well as the full support of the club's management. The players were not unlucky with these supports and were able to do their job calmly on the field.
He added: "Mustafa Ajourlou, at the head of the club's management, taught the football community an instructive lesson: to manage, to have ideas and to generate income so that our hand does not reach out to anyone." We have to have a plan and an idea for the club to stand on our own two feet. With creative work, Ajurlu put people by his side with thought. In the Green Rectangle, Farhad Majidi and his colleagues played a significant role in the success of Esteghlal and they definitely have a plan for the last two weeks and the continuation of the invincibility. Majidi came up with a new idea in football, and that team can win the Premier League without losing.
Regarding the tension between Hojjat Karimi, a member of the board of directors of Esteghlal Club, and the club's deputy for communications, Momeni said: "We do not have one more speaker, and that is Farshid Samiei." Any kind of opinion and idea of ​​the club will be informed by him.
Reacting to the letter submitted to join Esteghlal, he said: "It is natural for such talks to take place after the presidency and the championship." Majidi is the head coach of Esteghlal and it does not matter what others say. In the case of player discussions, the head coach instructs that players be recruited based on his views. Certainly, Majidi will convey his views on the status of player recruitment to the management, and the club will talk to the players according to the coach's order.