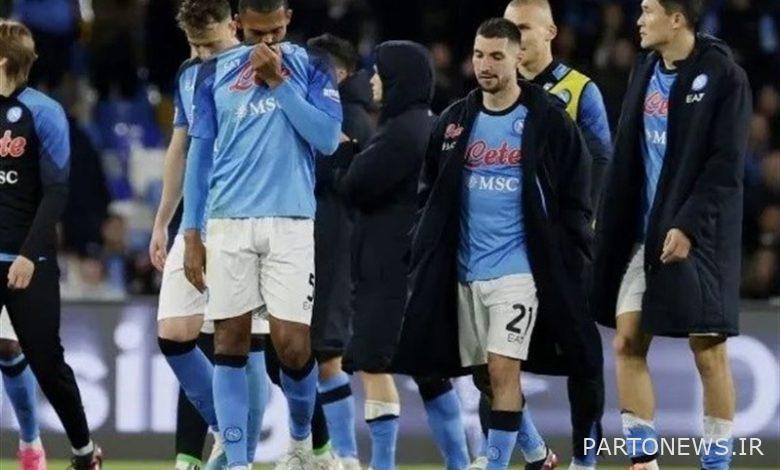 According to Tasnim news agency, Napoli's 4-0 loss last night (Sunday) at home against Milan ended the dream of the Naples team to surpass Juventus' record.
Napoli, who have won 71 points in the 28 weeks of the current Serie A season; By accepting his third loss of the season (the fifth game without a win of the season), he will no longer be able to reach the record of Antonio Conte's Juventus in the 2013-14 season. In that season, Juve won the Scudetto with 102 points, and Napoli could break the old lady's record if they win their game against Milan and 10 games after that.
Napoli, who despite the loss against Milan, are still leading with a safety margin of 16 points, if they win all their remaining games until the end of the season, they will reach 101 points and will not even be able to repeat Juventus' record.
Antonio Conte's Juventus won 33 of their 38 matches in Serie A in 2013-14, losing 2 and drawing 3 times. Napoli's winless streak is now equal to Juve Conte's but with one defeat more. However, Luciano Spalletti and his men still have a chance to win the Scudetto for the first time in Napoli's history with three-digit points.