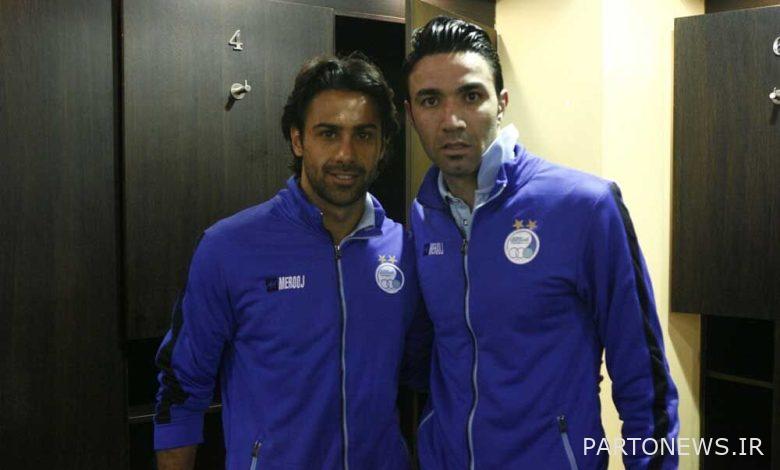 According to the Mehr correspondent, the selection of Esteghlal as the new head coach and Farhad Majidi as the successor is the most important issue that Esteghlal Club is facing these days. Is Majidi's successor foreign or domestic, and if he is to be domestic, Nekounam or someone else, these are the most important questions facing the independents.
Esteghlal club veteran Jamal Nadafi told Mehr: "If a foreign coach is to be hired, they should bring someone like Stramaccioni or better." A foreign coach does not mean just having a foreign passport and blue eyes. Rather, a foreign coach should sit on the bench of the great team of Esteghlal who has the necessary experience to lead this team.
He added: "Stramaccioni and Payne left happy memories for the Independents and in my opinion, these two people made the Italian coaches come to Tehran with a good mental background." Personally, I would like the next coach of Esteghlal to come from Italy.
Esteghlal veteran stated: If a foreign coach is eliminated and a domestic coach is to be hired, the best domestic option is only Javad Nekounam. Nekounam has a good record and has been an Esteghlal player himself. He has been a student and coach of Kirosh in the national team for many years and he has good lessons from him, which can be used in coaching today.
The football expert said: "Of course, any coach who is Majidi's successor for the next season, knowing that he has a difficult job to get out from under the shadow of the former head coach, will step into this field." The next coach may be able to make the team champions, but it is almost unlikely that the team will win again without defeat.
The former Blues midfielder said: "Today's demand of the fans and veterans is not really the type of coach, but the club should provide arrangements so that the next coach can make the team champions." The fans want the championship for next season, too.
Nadafi further noted: The next coach of Esteghlal is not difficult to close the team because the base of the team is good and with a little correction, the same team will be the main contender for the championship for the next season. Perhaps with just a few brief moves, the team can be kept as a contender for years to come.
Jamal Nadafi, the second person standing from the left, with shirt number 18