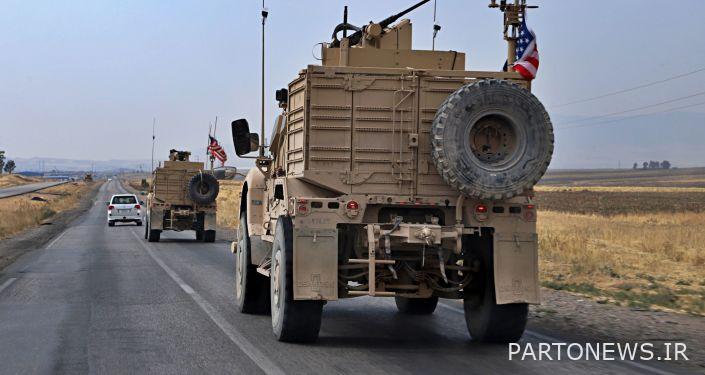 https://cdn2.img.ir.sputniknews.com/images/588/96/5889693.jpg
Sputnik Persian
https://ir.sputniknews.com
Sputnik
https://ir.sputniknews.com
https://ir.sputniknews.com/us/202109128270827-%D8%AD%D9%85%D9%84%D8%A7%D8%AA-%D8%AC%D8%AF%DB%8C%D8% AF-% D8% A8% D9% 87-% DA% A9% D8% A7% D8% B1% D9% 88% D8% A7% D9% 86-% D9% 87% D8% A7% DB% 8C-% D9% 84% D8% AC% D8% B3% D8% AA% DB% 8C% DA% A9-% D8% A7% D8% B1% D8% AA% D8% B4-% D8% A2% D9% 85% D8% B1% DB% 8C% DA% A9% D8% A7-% D8% AF% D8% B1-% D8% B9% D8% B1% D8% A7% D9% 82 /
Iraqi sources reported that the US military logistics convoy was attacked in Samawah and Diwaniyah.
According to Sputnik, quoting Al-Masira, Iraqi sources informed about this
There have also been attacks on several US convoys in various parts of Iraq in recent days.
Shipments of US troops during the week, as well as light weapons, enter Iraq by truck and through Iraqi companies through the Kuwaiti "Jarishan" border, a passage not controlled by the Baghdad government.
Attacks on US troops in Iraq have increased in recent weeks.