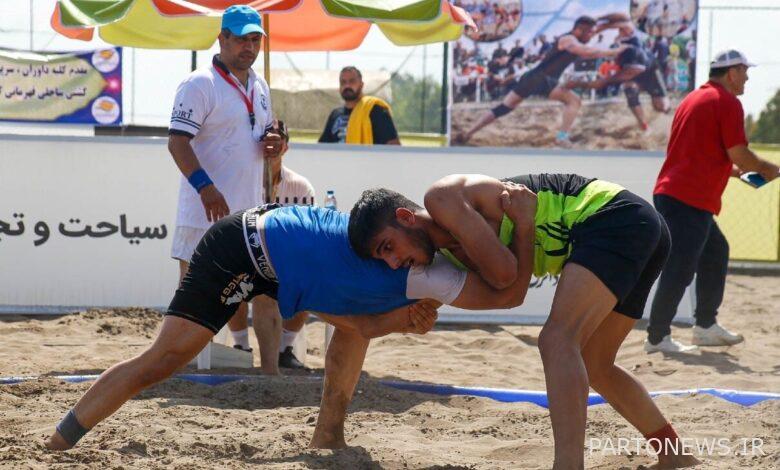 In a conversation with Mehr reporter, Owais Hosseinzadeh said: The province's beach wrestling selection competition was held on Tuesday, hosted by Bojnord, at Shahrabazi beach field with the participation of 20 wrestlers.
The Secretary of the North Khorasan Wrestling Board further mentioned the individual results and said: Amir Ismailabadi in 70 kg weight, Vahid Shadkam in 80 kg, Dariush Yazdani in 90 kg weight and Ayoub in positive weight 90 kg. Roshnian In addition to winning the first place, they were allowed to participate in the national championship.
Hosseinzadeh noted: The top players of these competitions will be sent to the country's championship, which will be held on September 18, hosted by Bandar Turkmen.
Hosseinzadeh said: These competitions were held in cooperation with the Provincial Wrestling Board and Bojnord Municipality.