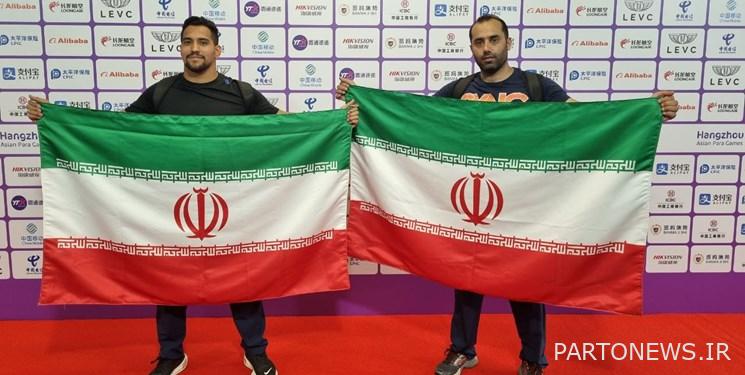 According to a reporter sent to the Para-Asian Games in Hangzhou, Ali Pirouj and Sajjad Nikparast, the two throwers of our country in the F13 javelin throwing event, after winning the gold and silver medals respectively, expressed hope that by continuing this trend, they would be able to win the most colorful medals in the Paralympic Games in Paris. do
Pirouj said: I am happy that the gold and silver of this material became for Iran. I have to tell my family and coach Mr. Mohammadi not to be tired. I had a good competition with my dear brother Sajjad Nikparast and I am happy that we returned to Iran empty-handed.
Sajjad Nikparast also said that it doesn't matter which Iranian athlete gets the gold or silver: I have to thank my coach and family for working hard for me. I hope we can continue the same process in the World and Paralympic Games in Paris.
end of message/
You can edit this article

Suggest this article for the first page