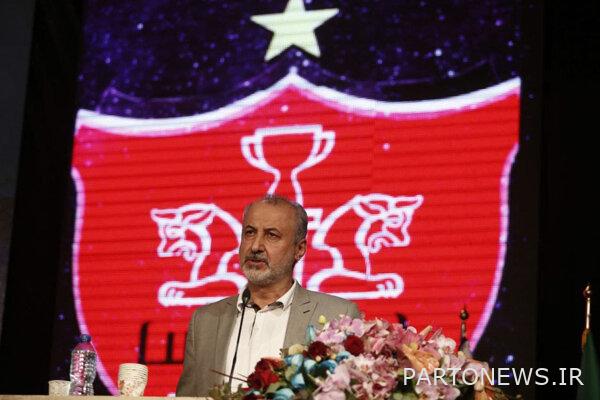 According to the reporter of Mehr, Persepolis' goalless draw against Arak Aluminum in the 18th week of the Premier League led to widespread protests by the capital's red-faced fans against the referee Morteza Mansourian's decisions.
Reza Darwish, CEO of Persepolis Club, told reporters after this draw: They want a specific team to win the championship, and that team is not Persepolis.
Darvish criticized the performance of the referees in recent weeks, believing that their mistakes are consecutive and that Persepolis has struggled with it in the last six weeks.
In the continuation of his speech, he emphasized: I told my protest to the board of directors and the head of the federation, and they answered that you are right. I said give us two points and all the "you're right" for yourself.
Darvish's words were met with different reactions from football fans, so he decided to talk directly with Mehdi Taj about these events after the meeting with his deputies.
Therefore, the CEO of Persepolis has decided to visit the Taj before the team's game against Sanat Naft in Abadan to inform the president of the football federation with his documents about the consecutive mistakes of the referees.