Balls and nets
Sport
Persepolis training report | Congratulations to Alisha and the active presence of Al-Kathir / special guest in the Reds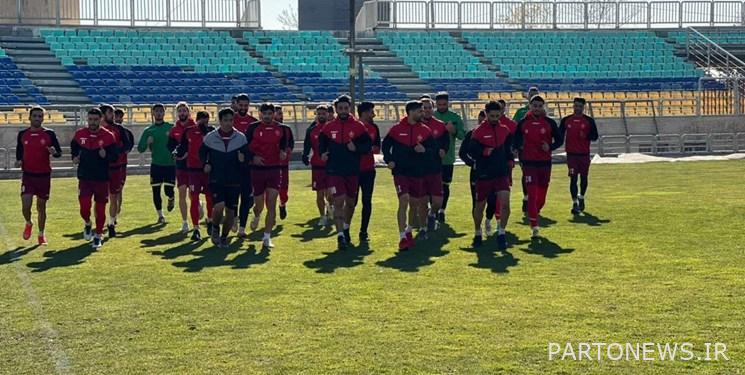 According to Fars News Agency, the players of Persepolis football team, who had two separate programs for recovery and training yesterday, had bodybuilding and aerobic programs on the agenda today.
* Before today's training session, Omid Alishah was applauded and congratulated by other players for playing his 200th game for Persepolis.
* The training started after Yahya Golmohammadi's speech and the players ran around the field and did aerobic exercises for 10 minutes.
* Then, according to the technical staff program, they went to the bodybuilding year and did weight training under the supervision of the team bodybuilding coach for 45 minutes.
* All players except Hamed Pakdel and Vahdat Hananov, who must continue to be under the supervision of medical staff and carry out their own programs, attended the training session.
* Isa Al-Kathir, whose behavior was criticized after the announcement of the penalty in the game against Zobahan, was active in today's training as well as yesterday's recovery training.
* Persepolis, which is preparing for the game against Sepahan, has two more training sessions tomorrow and Tuesday. The convoy of this team will leave for Arak on Tuesday after the last training.
* The capital's redshirt team will face Sepahan on Wednesday this week at the Imam Khomeini Stadium in Arak.
* Farshad Faraji's father was also the guest of the whites' training session today and had fun with a number of players and took a souvenir photo.
End of message /
Suggest this for the front page
.