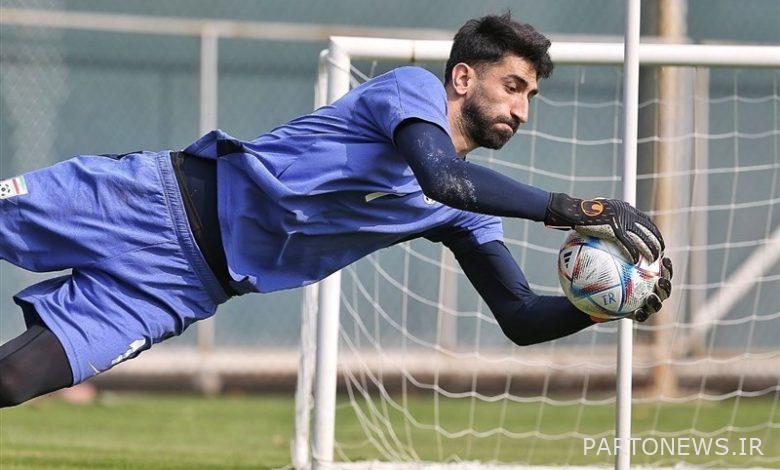 According to the Tasnim news agency, Chris Sutton, the former striker of Chelsea, Celtic and Aston Villa football teams, who also has a history of playing for the English national team, wrote a note about Iran's Sangarban on the eve of Monday's match between Seshir and the Iranian national team. "Daily Mail" has been published.
He wrote about Alireza Biranvand's condition: "Biranvand's story is worthy of Hollywood." At first, he helped his family by raising cattle, washing cars, serving as a restaurant waiter, and cleaning, and he didn't even have a house in Tehran for a while. As a child, Biranvand participated in a game called "Dal Pran" when his friend Alireza saw him throw stones from a great distance. An event that helped him a lot.
30-year-old Biranvand's name is recorded in the Guinness Book of Records for recording the longest throw. He threw the ball 61 meters and 26 mm against South Korea in the 2018 World Cup qualifiers, which is considered a weapon for Iran. Throwing the ball high from the goal is not considered the most beautiful form of football, and modern football is more based on playing from the back of the field; However, turning from defense to attack in the blink of an eye can be effective for Iran.
Sutton wearing a Blackburn Rovers shirt in the 1994-95 Premier League season
Peter Schmeichel used to have monster throws similar to Biranvand and helped Manchester United. England defenders should be careful about this. Southgate wants his players to press the opposition, take possession of the ball and also uses his players on the flanks to send the ball into the penalty area. If the Iranian players penetrate into the English penalty area very quickly, Biranvand can take Seshir to the defense with one of his throws.
Iran has a defensive team and is underestimated. However, this team managed to beat Uruguay in a friendly match and drew with Senegal. It seems that the peak of Biranvand's exceptional progress has arrived. It is not surprising that a film called "Biro" about the arrival of this national hero from the throne to the carpet was released in Iran.
Queiroz has taken four goalkeepers to Qatar but he has been different with his shots. First of all, Iran tries to be a team that is difficult to break, but must also score goals. "Kirosh's attackers will be waiting for Biranund's long throws to trap England in counterattacks."