Balls and nets
Sport
Referee: We use all the capacities of basketball / The national team needs to be skinned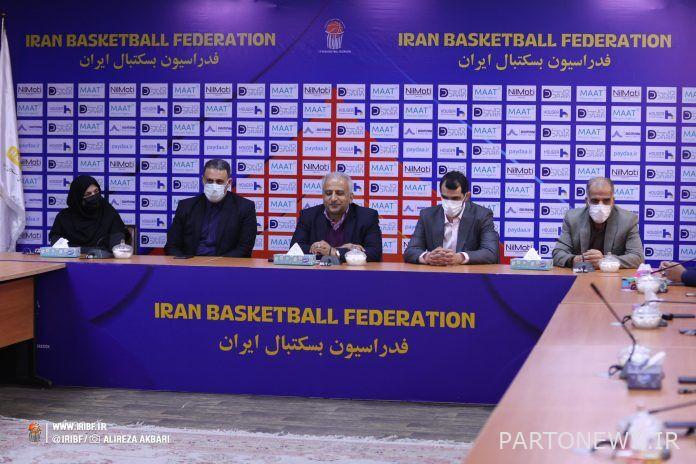 According to IRNA, Javad Davari emphasized in his introductory ceremony as the President of the Basketball Federation on Sunday: "My goal is to use all the existing capacities in this field because the set of efforts made will eventually lead to the growth and development of basketball." And promotes this sport.
He continued: "If there is no quantity, the quality will also decrease." The maximum capacity of the basketball community should be used to develop women's basketball, especially national teams. National teams are a priority for us and we plan to have a peel in this area.
The president of the basketball federation reminded: the basketball community should work together in this direction so that we can peel more quickly. We need collective wisdom to succeed, and we will all strive for the success and promotion of basketball.
It is worth mentioning that the Iranian national basketball team has the third window of the World Cup ahead of it, the competitions that will start on the 10th of July. In this window, the Iranian national team will have to play against Kazakhstan in an away match, and on the 13th of this month, it will return to the game and line up against Syria as a guest team.
At the end of the first round of the 2023 World Cup qualifiers, which include the first, second and third windows, the top three teams in each group will advance to the second round of the qualifiers, which includes the fourth to sixth windows.
Accordingly, 12 teams from the Asia-Pacific region will advance to the second qualifying round of the 2023 World Cup.
Our national basketball team is in Group D with the teams of Kazakhstan, Syria and Bahrain.
Other groups are as follows:
Group A: New Zealand, South Korea, Philippines and India
Group B: Australia, China, Japan and Chinese Taipei
Group C: Jordan, Lebanon, Indonesia and Saudi Arabia
The Iranian basketball team experienced a win and a loss in the second window of the tournament. Mostafa Hashemi's students first went to Kazakhstan in a home match and were in the top team until the fourth quarter, but in the end they lost the game with a result of 73-69. In the other game of this stage, our national team hosted Syria ‌, they won in a close game with a result of 80-68 in the basketball hall of Azadi Sports Complex in Tehran.