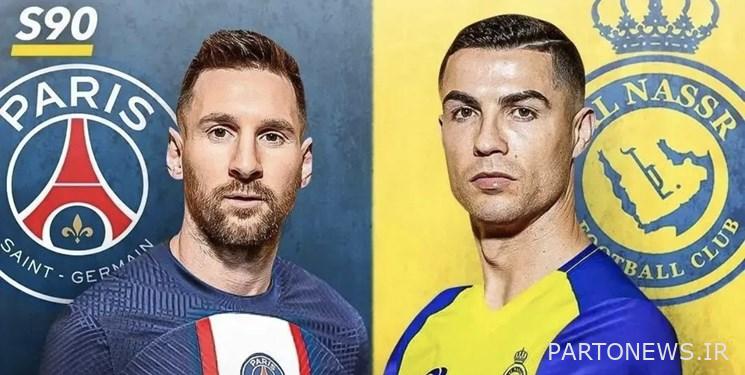 According to Fars news agency, after recruiting Ronaldo, the Saudis have prepared a plan for this Portuguese superstar to play his first game against his traditional rival, Lionel Messi, in Saudi Arabia.
A friendly match between Al-Nasr and Al-Hilal stars with Paris Saint-Germain is scheduled to be held in Riyadh on January 29, i.e. next Thursday.
Saudi Arabia took advantage of this opportunity and launched an auction called "Imaginary Ticket" so that by selling a symbolic ticket of this game, the proceeds from the sale of this ticket will be used for charity.
The base price of this imaginary ticket for sale in this auction started from 2 million Saudi Rials (approximately 20 billion Tomans) and has reached 9 and a half million Rials (approximately 100 billion Tomans).
This strange auction for the sale of a ticket for the match between Ronaldo and Messi in Riyadh will continue until the day before the game, and it is possible that this astronomical amount will increase for charity.
end of message/
You can edit this article

Suggest this article for the first page