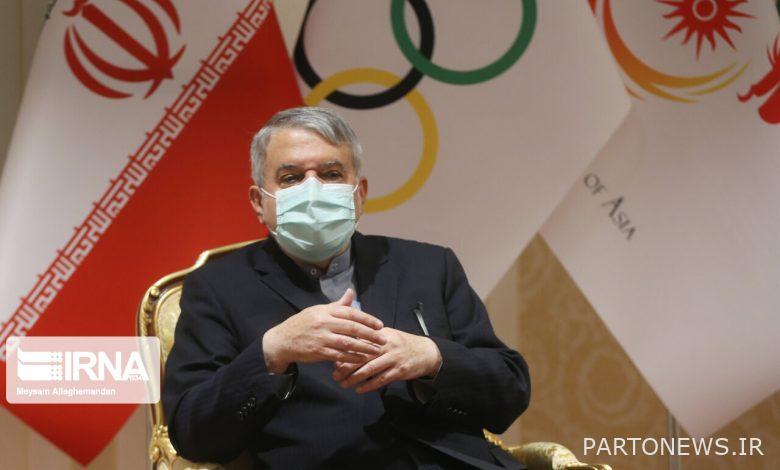 According to IRNA, سیدرضا صالحی امیری During a visit to the Boxing Federation on Monday, he said: "Winning the world medal after 4 years by figures who have been deprived of the region is a turning point for boxing. Everyone must accept the president of the boxing federation حسین ثوری And the head coach of the national team Alireza Esteki Is. Clear the margins from your mind and enter the text. Everyone in the National Olympic Committee and the Ministry of Sports supports this sport.
He continued: "The record of the boxing federation is brilliant and there is no reason to be upset about the margins because people are happy with your success." Currently, the goal of boxing is to participate in the Olympics and you should focus on that. Obviously, the enemies do not praise you and seek destruction.
The President of the National Olympic Committee said: "The philosophy of our presence has a message and that is that boxing is our goal and we support this discipline and we hope that this discipline will be on the podium in the Paris Olympics."
Regarding the lack of boxing space and the request to have Hall No. 3 completely until the Olympics, he said: There are 2 administrative units located in this hall. Give us space to place them there and then give that part to the boxing federation. During all this time, the academy and dormitory are at the disposal of boxing and karate. Your concern should be to set up camp in Azadi Complex and we promise not to be in trouble until then. As for the budget, we supported boxing as much as we could, and this support will continue.
Fakhri: The spark of winning a medal has appeared in boxing
Peyman Fakhri The head of the Iranian convoy at the Hangzhou Asian Games, while praising the performance of the boxer and the head coach of the team, said: "One of the important tasks in this period is to hold joint camps with foreign competitors, which has caused a boxing leap." Fortunately, the spark of winning colorful medals has been shown by boxing, and we will do everything we can and try to provide them with all the necessary facilities.
Sajjadi: We will hear good news about boxing in Hangzhou
Nasrullah Sajjadi The High Adviser to the President of the National Olympic Committee assessed the performance of boxing as appropriate and stated: The work process of the Boxing Federation is growing and there is no greenhouse. Esteki's presence at the head of the technical staff has played an effective role. I hope boxing goes on with the lights off as well. God willing, we will hear good news about boxing in the Asian Games.