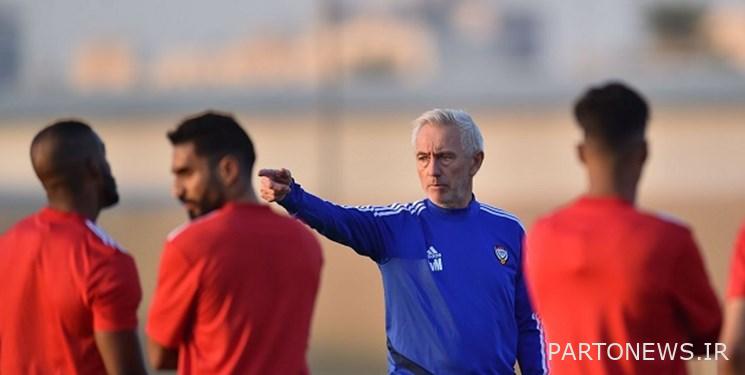 According to Fars News Agency, the technical committee of the UAE Football Federation last night held a meeting to determine the future task of the national team head coach Brett van Marwijk.
Finally, due to the limited time to find a new coach and additional costs, it was decided to keep Marvik at the top of the squad despite the poor results.
Maverick is one of Skocic's rivals in the 2022 World Cup qualifiers. The poor performance of the UAE under the guidance of the Dutch coach angered the fans and football experts of this country and everyone demanded the removal of this coach.
But despite all these criticisms, the Football Federation decided to keep Marvik on the UAE coaching bench until the end of the World Cup qualifiers.
Skocic's students now lead the group with 16 points. The UAE is in third place with 5 points. Our national team only needs 2 points to register for the World Cup.
End of message /
Suggest this for the front page
.