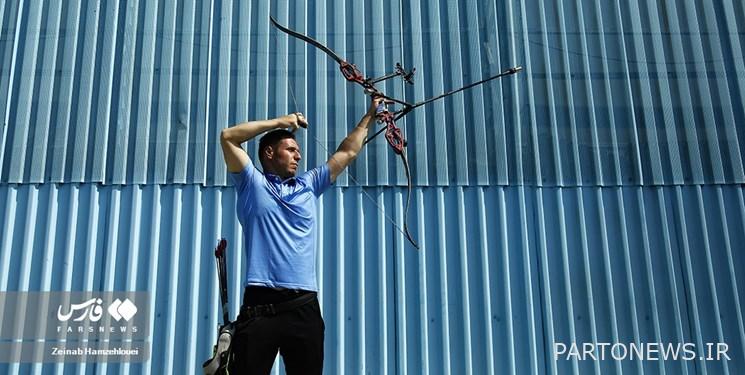 According to the sports reporter of Fars News Agency, Gholamreza Shabani Bahar stated at the general and annual assembly of the Archery Federation: Para-archery has been added in these years and the Paralympic Committee has received good support. We had 12 stages and 209 days of camp in 1401, and from the second 6 months with the presence of a Korean coach, the continuity and discipline of the camps increased.
The head of Archery Federation, referring to the overseas expeditions, said: "Last year, we had 5 overseas expeditions, and for the first time in the second stage of the Asian Cup, Mehta Abdulahi won gold in women's recurve, and Reza Shabani and Mehta Abdulahi won bronze. In the compound, individual gold was won by Gisa Baybordi, silver by Saleh Palizban, team bronze and mixed silver.
He added: We had many competitions in youth and youth and now we even have students in the national team who are sent to Hangzhou. In fact, teenagers train closely with adults. About the referees, I must say that we have good referees both in Asia and in the world. In total, we have 210 referees in the country who are cooperating with the federation. Nasirinejad was elected for the first time as the head of the Asian Referee Committee 2 years ago and is the main referee in all competitions, and was also chosen as the chief referee for the Olympics. Shahrazad Elhiari was also chosen as a reserve referee in the Olympics, which is the first time an Iranian woman is in this position. Ghazaleh Rasouli has also been chosen as a Paralympic referee.
In the continuation of his speech, referring to the high cost of archery, Shabani Bahar pointed out: Our field is expensive, so the archers come a step ahead and face the resistance of their families and high costs. The other day, we bought a package of 12 arrows worth 35 million tomans. Children's bow is 250 million tomans. The main concern of our athletes is the issue of equipment.
He also pointed to the complaints filed against this federation and clarified: We are one of the federations that always appear in court! One of our complaints was non-financial, after that 3 billion was withdrawn from our budget. Before me, a coach complained about bonuses, which was 500 million. Last year, we paid 3.5 billion in this way.
end of message/
You can edit this article

Suggest this article for the first page