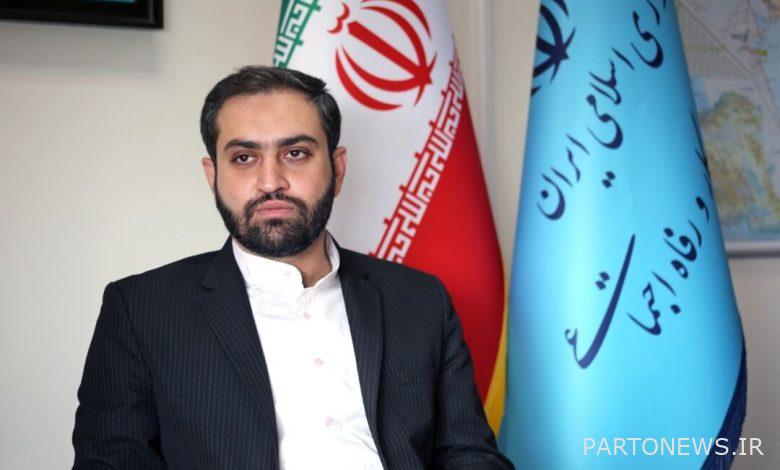 According to IRNA, Mahmoud Karimi Biranvand, who traveled to North Khorasan province as a government convoy, on Thursday visited Mehr and Omid Pouyan Mehr, a company that produces disposable hospital supplies and health products, and Rojin Carpet and Glim Cooperative. Visited Bojnourd Cross and Technical School.
He visited the production workshop of disposable hospital supplies and health products of Mehr and Omid Pouyan Mehr in Bojnourd workshop town, presenting marketing solutions, and said: "One of the problems of this workshop, which has created employment for 40 disabled people under welfare coverage, is not A car is like a van for commuting.
He added: "If 50% of the cost of this car is provided by the people, charities and support institutions, the Ministry of Labor will bear the other half of the cost of buying this car."
Karimi Biranvand, during his visit to Rojin Carpet and Carpet Cooperative Company, asked the director of this cooperative company to solve the company's problems by preparing a justification plan to attract an investor in the supply chain of hand-woven carpets and kilims by the company in North Khorasan. Cooperatives should also take the necessary measures to attract investors.
During his visit to Chelipa Free and Technical School, while guiding the director of this school on how to attract facilities for the development of the company's activity and entrepreneurship, he suggested that the company obtain a job license to establish Iran's first visual arts job in Bojnourd.
Ayatollah Seyyed Ibrahim Ra'isi arrived in Bojnourd, the capital of North Khorasan Province, on Thursday during the 26th provincial trip of the 13th government.
The President will be accompanied by the Ministers of Interior, Energy, Roads and Urban Development, Agricultural Jihad, Health, Treatment and Medical Education, the Head of the Environment Organization, the Executive Vice President and the Head of the President's Office.
The 863,000-strong province of North Khorasan, centered on Bojnourd, includes the eight cities of Bojnourd, Shirvan, Esfarayen, Maneh and Samolghan, Raz and Jirgalan, Farooj, Jajarm and Garmeh.
In this province, more than 84,900 workers enjoy insurance benefits.