Balls and nets
Sport
Taghavi: The representative of the Japan Volleyball Federation stayed at the hotel – Mehr News Agency | Iran and world's news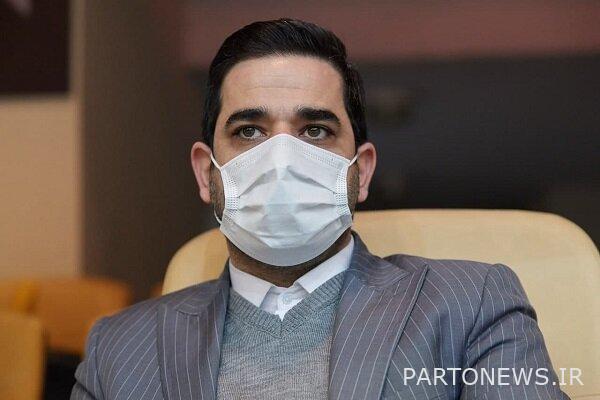 According to Mehr News Agency and quoting the Volleyball Federation, Seyed Milad Taghavi, who accompanies the Iranian national volleyball team in the Asian Championship, complained about the difficult conditions of the host, said: Japan is a regular country and has a good experience in holding major sporting events from The sentence is Olympic and Paralympic in coronary terms. Hosting the Asian Championships is not too difficult considering the number of participants compared to the Olympics and Paralympics. Iranian volleyball also hosted the World Youth Volleyball Championship in Tehran last week, and we understand its difficulties in the Corona period.
He continued about the conditions of the Iranian convoy: There was very little access to the hotel and we were not allowed to leave because of the bubble. In addition, it was not possible to contact the organizers due to the absence of a representative of the National Federation of Japan. Following these events, Iran and several other countries expressed their protest to the organizers, and an email was sent to AVC on the advice of Dr. Davarzani.
The Secretary General of the Volleyball Federation stated: "Since last night, the representative of the Japan National Federation has been staying at the hotel, to which the concerns of the teams have been transferred to him, and after that the quality of food has increased and the team's training hall has changed." The teams arrived in Japan a few days earlier due to Corona conditions, which does not mean that they should not be served until the day of the match.
He also said about the Iranian national volleyball team: "This team has an all-Iranian staff and young and motivated players." The team is young but not inexperienced. Captain Iran is one of the The most experienced He is a player and we have a field coach. Other players have experience in various competitions and have shown their worth in the past, but this is the first time they are participating in an official tournament together as a team.
Regarding the importance of this event, Taghavi said: "The Asian Championship is one of the most important events for Iran and many Asian countries." In this regard, the federation has provided the best facilities for the team to achieve a decent result for the players and the Iranian nation.
Iran's national volleyball team is in Group B of the Asian Men's Volleyball Championship with Pakistan, Thailand and Hong Kong. Tomorrow (Sunday), our national team will face Hong Kong in their first match.
.