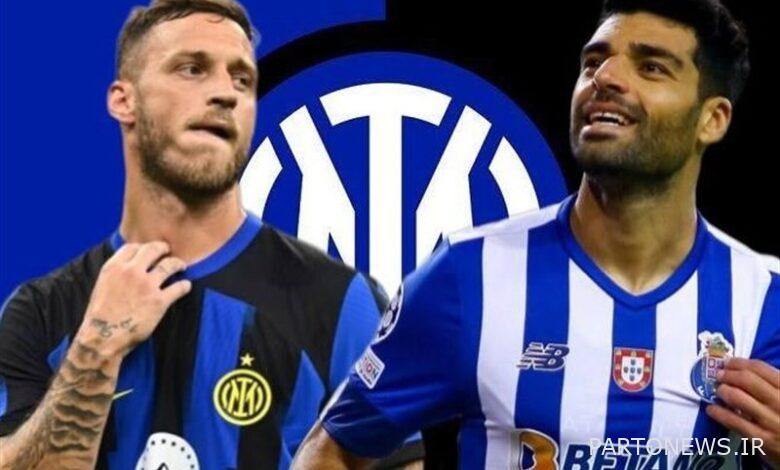 According to Tasnim news agency, after Marko Arnatovic was injured during Inter's 1-0 victory over Empoli in the fifth week of the Italian Serie A and will be away from the football fields until the end of November (early December), Inter club managers are now trying to are to attract a new attacker. This Austrian striker suffered a muscle strain in the groin area of ​​his left leg and is expected to reach Inter's game against Juventus on November 26.
The Italian newspaper "Gazzetta dello Sport" reported; With Marko Arnautovic injured and Alexis Sanchez not having the necessary impact on Inter's attack, the Italian club's bosses are considering targeting a new striker in the January transfer window. The options now are Porto striker Mehdi Taremi, whose contract with the Portuguese club expires at the end of this season, and Armando Bruja, who may be loaned out by Chelsea.
The 31-year-old Taremi was discussed joining Inter last summer, but the managers of this club finally borrowed Arnatovic from Bologna, which was a cheaper option than the Iranian striker of Porto. The striker of the Iranian national team, who did not start this season very well and managed to score only two goals in 11 games for Porto, has scored 82 goals and provided 50 assists in 158 games for this Portuguese team.
Inter's interest in Tarimi is at a time when the other city team, Milan, is still following his situation and is preparing to make an offer to attract the striker of the Iranian national team in the January transfer window.
It is said that in the January window, with an amount of around 8 million euros, Porto can be forced to give up Tarami.