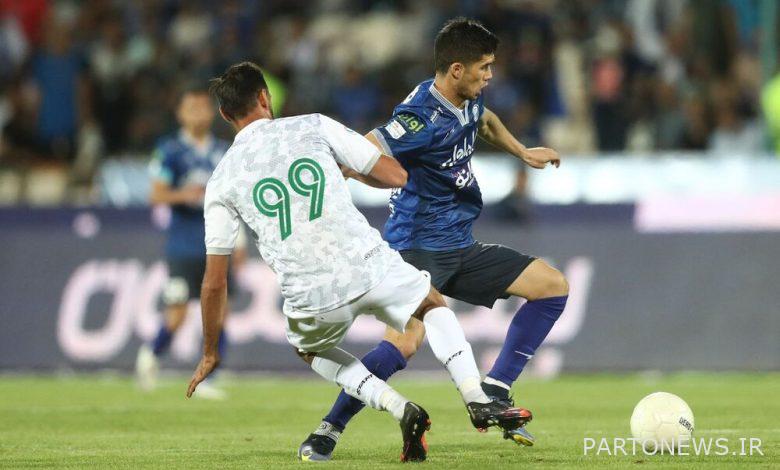 According to the Mehr correspondent, perhaps few people thought that if Esteghlal were to miss a penalty kick in the penalty shootout at the end of the game with Nesaji in the FA Cup, it would be Bek Amanov's punch; And perhaps few would have imagined that after a penalty that led to the elimination of Esteghlal, this well-trained and well-thought-out midfielder would be banned from playing for a relatively long time.
Amanov, who missed one of the most important penalties of the Esteghlal season to prevent the Blues from reaching the semi-finals of the FA Cup at Azadi Stadium and thus lose the FA Cup, then in 3 games against Sepahan, Shahr Khodro and Foolad He did not get a chance to play and he was not included in his team against Arak Aluminum. But in the final minutes, with 4 minutes left in the regular time, Amanov came on as a substitute for Amir Hossein Hosseinzadeh to show that Majidi's anger towards the player had subsided and that Amanov could play in the remaining games for his team. .
Esteghlal is the guest of Rafsanjan Copper team in the 29th week of the Premier League, and since the capital's blue team secured their championship in the 21st season in the 27th week, this game, like the previous game, has a ceremonial aspect for them. This meeting will be held at 8 pm on Tuesday, June 23 in Rafsanjan.