Balls and nets
Sport
The beginning of the process of renovating the electrical system of the 100,000 Azadi stadium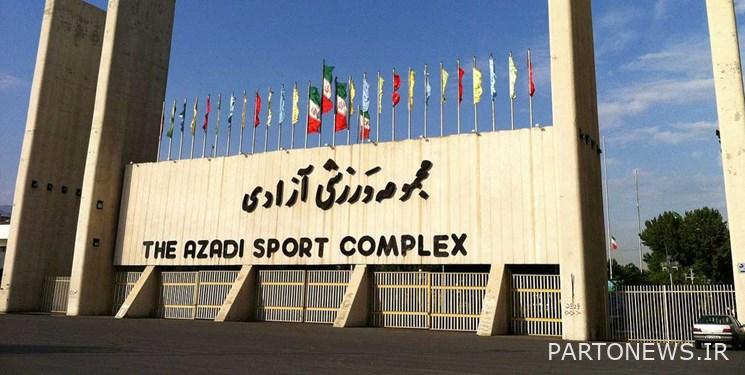 According to Fars news agency, with the order of the Minister of Sports and Youth and with the emphasis of the CEO of the Development and Maintenance Company of the Sports Venues of the country and the follow-ups of the technical and engineering deputy of this company, on Sunday, July 12, 1401, the tender for the medium pressure emergency power system of the 100,000-seat stadium of the Azadi sports complex in Talar The victory of the Revolution Sports Complex was held so that this system will be rebuilt in the near future after nearly half a century.
Saeed Abul-Fathi, Technical and Engineering Vice President of the Sports Facilities Development and Maintenance Company, while announcing the details of this news, said: One of the most important concerns of the country's sports has always been the reconstruction and revival of old construction systems. An issue that has been specially placed on the agenda of the management of the sports facilities development and maintenance company, and therefore this company as an employer, by determining the amount of the estimate and expert and specialized measures, has presented calls in various fields for bidding and rebuilding the old systems. Is. One of the most important of these calls was the tender for the reconstruction of the emergency power system and medium pressure of the 100,000-seat stadium of Azadi Sports Complex in Tehran, which was finally concluded today.
This is the first time since the establishment of the Azadi Complex of 100,000 people that its emergency power system and the cables of this complex have been submitted to the tender stage for reconstruction and the winner of this tender has been determined so that the reconstruction of this system will be done soon. It should be noted that the electrical hardware system of Azadi Sports Complex, which was put into operation in the early 50s, has been operating in the same form and basic structure until now, and this is the first time in the last fifty years that this system has been rebuilt in a stadium with a capacity of 100,000. Freedom has been taken and it is a big step to start the needed renovations of this stadium in order to solve the concerns of the people and the spectators of sports matches.
A contractor qualification certificate with a minimum rating of 4 facilities and equipment or 4 personnel and having higher ratings as well as having a valid contractor safety qualification certificate from the Ministry of Cooperation, Labor and Social Welfare are among the conditions for receiving the documents of this tender.
end of message/
You can edit this article

Suggest this article for the first page