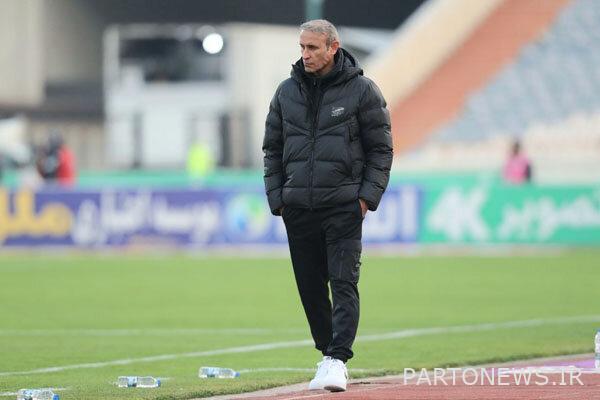 According to Mehr reporter, Yahya Golmohammadi said in the press conference at the end of the game after his team's away draw against Khuzestan Football on Friday evening: I would have liked to talk about the technical issues of this game today, but the events that happened in the 90th minute of this game Dad made you feel bad about this football. You can't really call this game football.
He added: My question to the officials is why this football game should be without spectators? Maybe it was because by emptying the stadium, they allowed the voice of the opponent's technical staff to reach the referee and spoil the game.
Referring to the fact that neither we nor they played football today, Golmohammadi said: Today's game was not football at all. I have personally played in this team for three years, but Khuzestan football was not like this. There is so much talent in this province that there is no need for so many sidelines.
The head coach of Persepolis said: I think the referee was under the influence of this game and his body was shaking and for example he was afraid to whistle in the penalty area. Unfortunately, today it was proven that we do not have the offer of holding the game without spectators or with spectators, and if Rafati was not the observer of the game today, he would have been disappointed in this game.
continues……..