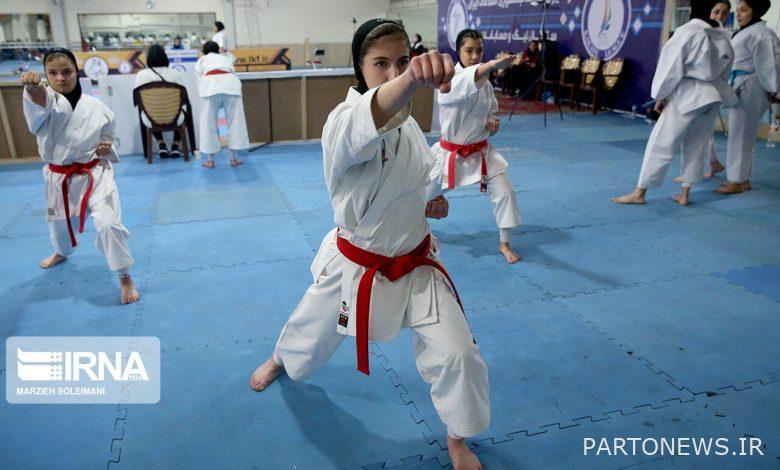 According to IRNA, Fatemeh Baghlanipour was selected as the head coach of the Iranian girls' junior and youth karate team to participate in the 2022 Asian Championship in Uzbekistan.
He is one of the well-known coaches and founder of Iran's kata and committee, who also participated in the games of Islamic countries as the head coach of the women's national kata team.
Before this, Fatemeh Chalaki and Zahra Samadi worked as head coaches of our country's youth and girls' national teams. According to the program presented by Baghlanipour, the invited people must be present in Safadasht Mallard on Sunday evening so that the final selection stage of this team will be held on Monday, November 23.
The camp of the Iranian girls' junior and youth karate team will start on Tuesday next week after the top players of each weight have been determined in Safadasht Mallard. The names of the people invited to the selection of the junior and youth karate team of Iranian girls are as follows:
Adolescent age group:
Weight -47: Ghazal Fathi, Fatemeh Jafaranjad, Ghazal Yazdani, Romina Khademiuzen
Weight -54: Zahra Rezazadeh, Ava Barzegar, Mahshid Mohammadi, Mahia Naderi, Yeganeh Matinozen
Weight 54+: Mehla Sadaqat, Anita Begi, Manya Khas Amiri, Souda Khalili, Fatemeh Sadeh, Zahra Mohammadi, Mobina Masoumi.
Youth age group:
Weight – 48: Zahra Ebrahimi, Yalda Naghi Biranvand, Seyedah Mahdieh Seyedpour, Asma Safari, Mehrangar Ahmadyouzen
Weight -53: Fatemeh Zahra Saeedabadi, Hana Hosseinpour, Sepideh Nalbandi, Mahshid Soltani
Weight -59: Setare Zarei, Priya Alizadeh, Parnia Haji Ali, Maedeh Najafi, Maedeh Zarei, Elina Safajowsen
Weight 59+: Narges Nazari, Zahra Rahimpour, Esra Karimi, Aylar Bakhtiari
Asian Karate Championship 2022 in all age groups will be held from 25 to 29 December in Tashkent, Uzbekistan.