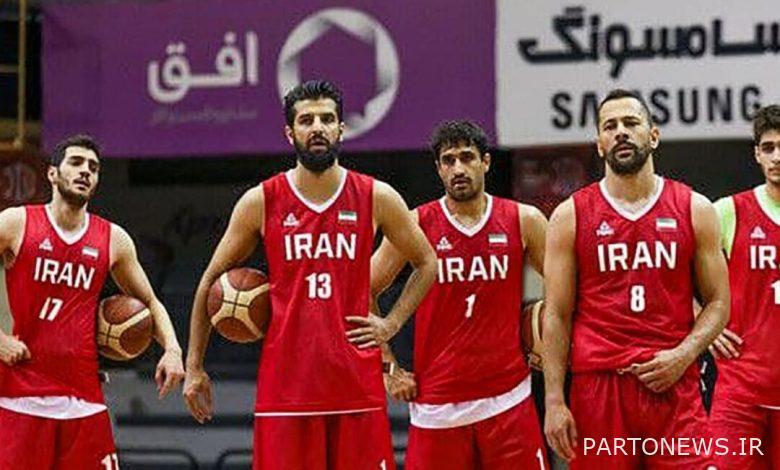 In an interview with IRNA on Monday, Hamidreza Klasangiani stated: "Before attending the third qualifying round of the World Cup, two friendly matches were to be held with the national basketball teams of Lebanon and Iraq and a training camp in Gorgan."
"The Lebanese Basketball Federation did not agree to this friendly match last week due to their pre-planning," he said.
He stated: "Until today, we were all waiting for the announcement of the Iraqi Basketball Federation that they did not agree to hold this match every afternoon due to some internal reasons of their team."
The head of the national basketball team in Gorgan stated: "Since Gorgan has countless enthusiasts, fans and spectators in this field, the head coach of the national team (Saeed Armaghani) had decided to hold this camp in this city for 10 days from June 12th." Be.
Klasangiani added: "Although these two preparatory matches have been canceled and we will not have a camp in Gorgan, we are trying to make sure that after the third window of the national team and before the national team in the fourth window, if a preparatory match is held in the country, that match and Hold the national team camp in Gorgan.
He reminded: the matches of the third qualifying round of the 2023 World Cup will start on July 10, and the Iranian national team will play against the national team of this country in Kazakhstan on the same day, and on July 4, the Syrian national team will be the guest.
Sajjad Mashayekhi, Sina Vahedi, Rasoul Mozaffari, Ehsan Dalirzehan, Behnam Bakhchali, Navid Rezaeifar, Navid Khajehzadeh, Amir Taherkhani, Mohammad Jamshidi, Amir Hossein Yazerlou, Matin Aghajanpour, Sajjad Pazrifteh, Arman Zanganeh, Jalal Aghamadi, Mohammad Yousafdani , Arsalan Kazemi, Salar Manji and Mohammad Hassanzadeh are currently in the national team camp.
The camp started last Saturday, June 27, under the supervision of Saeed Armaghani as head coach, along with Mohsen Sadeghzadeh (national team manager), Hamidreza Klasangiani (manager), Mohammad Kasaeipour, Zlatko Javanovic and Mehran Atashi as coaches and technical staff. Is.